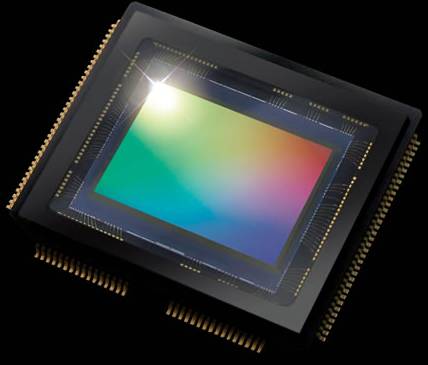 Japan-based electronics outfit Toshiba might have just launched a new CMOS (complementary metal oxide semiconductor) image sensor that could be the main element for the camera units of future high-end smartphones and phablets. Don't be bummed out by the generic sounding naming convention, but the T4KA7 delivers 20-megapixel resolution at an optical height of 1/2.4 inch.
This new sensor boasts an improved frame rate of full-resolution capture – at 22fps for a full resolution 5384×3752 image – Toshiba says that this represents an 83% improvement in performance from their last 20MP sensor. The sensor is mostly targeted at high-end flagship-level devices that leverage on thin form factors.
One of the main selling points of the new sensor is that it has a digital zoom capability that gives no discernable deterioration at full zoom. That's something that most camera units right now can't boast of. It's exciting to think that next generation camera units could have this ability – imagine zooming to your target without image distortion. Wow.
The T4KA7 also launches together with 2 lower megapixel sensors – the 13MP T4K82, which allows 240fps capture at 1080p resolution, and the 8MP T4KA3, which is targeted at mid-range smartphones. We hope that more flagship devices would take advantage of these sensors soon.
SOURCE: TOSHIBA