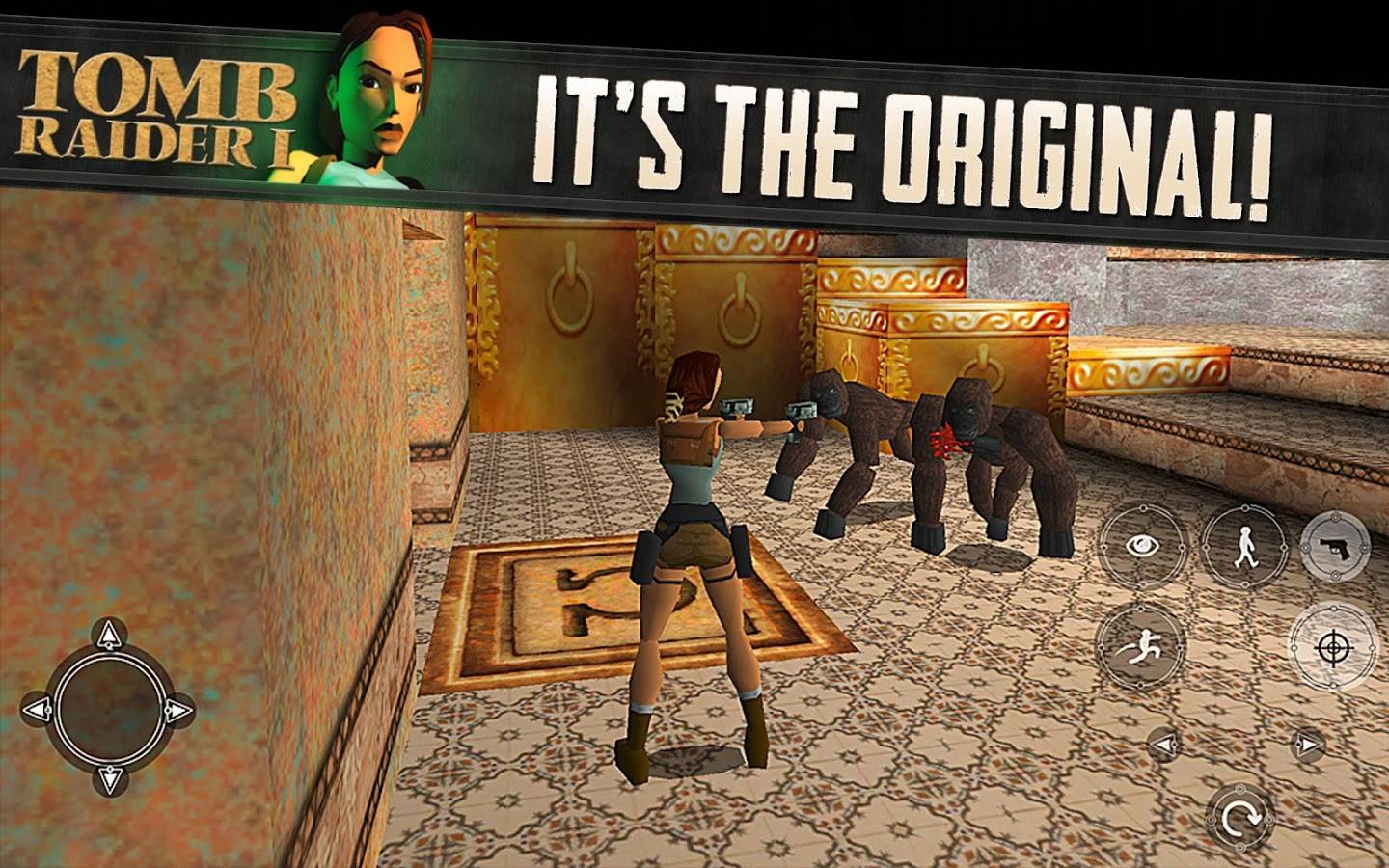 You know how a lot of developers are bringing back their well-loved older games and giving it a rejuvenated 3D look or updating it to the more modern feel? Well one of the most loved and most played games from the past decades is coming back as a mobile game, but its makers felt that they had to bring it back in its original glory. Are you ready to welcome back Lara Croft in Tomb Raider into your life, and this time on your tablet or smartphone?
Ever since it made its debut on the Playstation in the late 90s, Tomb Raider has been one of the more successful game to mainstream pop culture cross-overs, with the movie version being one of the star-making vehicles of a certain Angeline Jolie. The developers feel it is now time for the mobile smartphone/tablet generation to experience this third-person epic adventure game, and see how it all began, literally. The game is the original Tomb Raider I, with (very) slightly improved hi-res graphics, but with basically the same look, gameplay, and storyline.
Lara Croft is still rocking that tight explorer outfit and her iconic dual pistols, and she's still looking for artefacts in all the right/wrong places. You will explore the lost city of Atlantis and discover Lara's past as well. You'll get to experience the "full, unedited, unadulterated" classic from the 90s, with the two extra chapters that were included in the re-release back in 1998.
Tomb Raider I supports game controllers you can link to your mobile device, specifically MOGA Ace Power & Logitech PowerShell. You can download the game for just $0.99 from the Google Play Store.