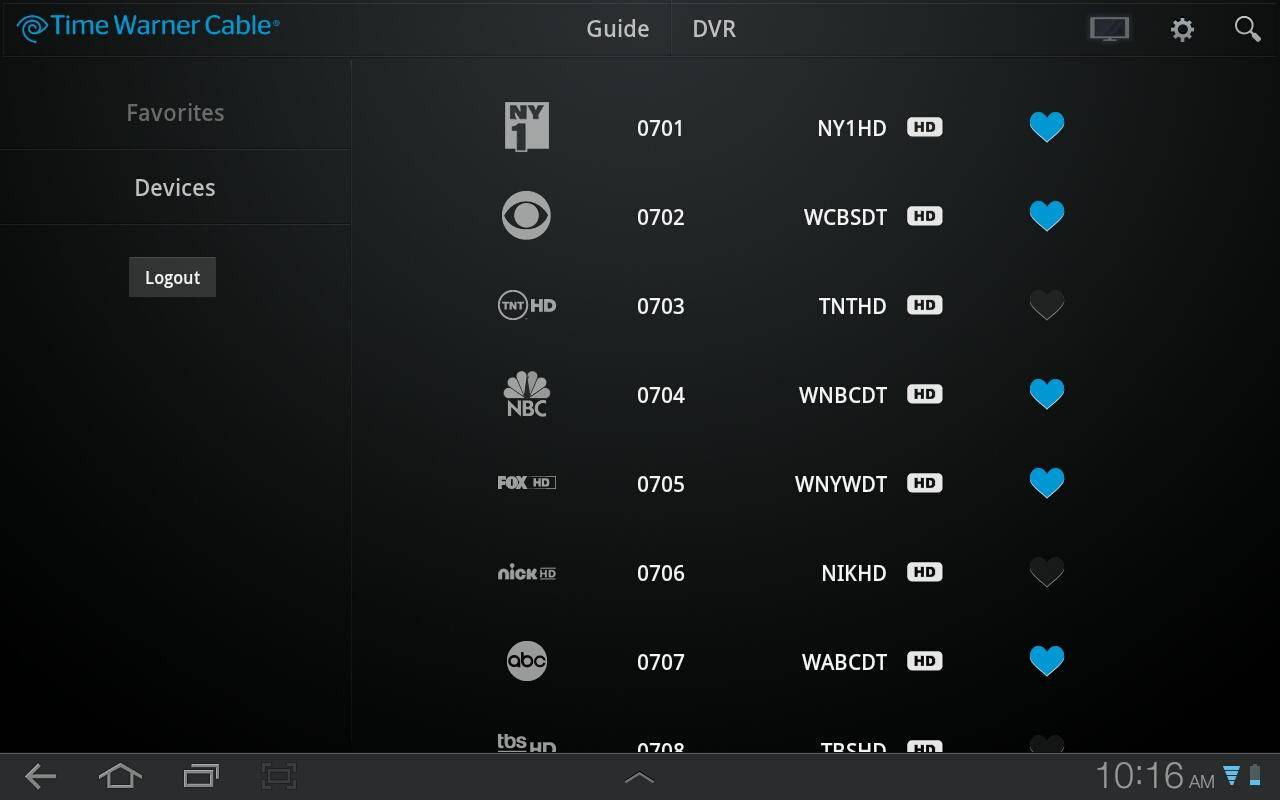 We saw a few leaks regarding this application early this year and have been patiently awaiting its arrival. Today the Time Warner Cable app for Android Tablets is finally available over in the Android Market. Before all you TWC TV users get too excited — no it doesn't stream live TV (like the iPad can), and it only works for a select few tablets. It's a start though right?
Being called TWC TV in the market and for paying TWC customers this free app will give you all sorts of options and features to enjoy. It's a TV guide, a full on remote control and you can even set your DVR right from the device, even when your not home. Sadly since we don't have live TV streaming like that other platform this is basically just a massive remote control for now. I was hoping for a bit more to be honest.
According to the official market listing it's currently only supported on the Galaxy Tab 10.1 and the Motorola Xoom but I'm finding a few others are supported but not all. Most likely it will scale to a few different sizes was my initial thought but all my 7″ devices aren't compatible. I'm seeing it work with the Transformer, Tab 10.1 and 8.9 but not the Galaxy Tab 7. All the Lenovo tablets also appear to have full access at the moment. They claim 1280 x 800 resolution Honeycomb tablets will all work but the T-Mobile Springboard I have right here isn't supported either. Most likely it will work with all 10″ Android Honeycomb tablets so give it a try and let us know how you like it via the comment section below.
We are hearing live TV streaming may be coming once Ice Cream Sandwich lands on more devices, but that is not confirmed.
[via Engadget]