Huawei has finally revealed is AI-centric smartphone contenders for the year but, truth be told, AI isn't really the focus of the Huawei Mate 10, Mate 10 Pro, and Mate 10 Porsche Design. In fact, it's a bit hard to boil these three down to a common message. That's partly because these phones are, in a sense, a hodgepodge of features that don't exactly have a single theme. And partly it's because the phones themselves are a rather confusing mix that makes it actually hard to pin down which of them is the real flagship model.
Is it the Huawei Mate 10? If you take into account its 5.9-inch QHD screen, you might very well think so. It's a traditional 16:9 display, though, which actually left some room to squeeze in a front-facing fingerprint sensor. On the other hand, the Mate 10 Pro does seem to play the part in name and in looks, with an 18:9 screen aspect ratio that is becoming en vogue among first class smartphones. It also has IP67 waterproofing that the regular Mate 10 doesn't have. But that screen sacrifices pixels for looks, maxing out at 2160×1080 only, and it sacrifices the venerable headphone jack for the sake of resilience. So is it the Mate 10 Porsche Design? That depends if you consider only the price.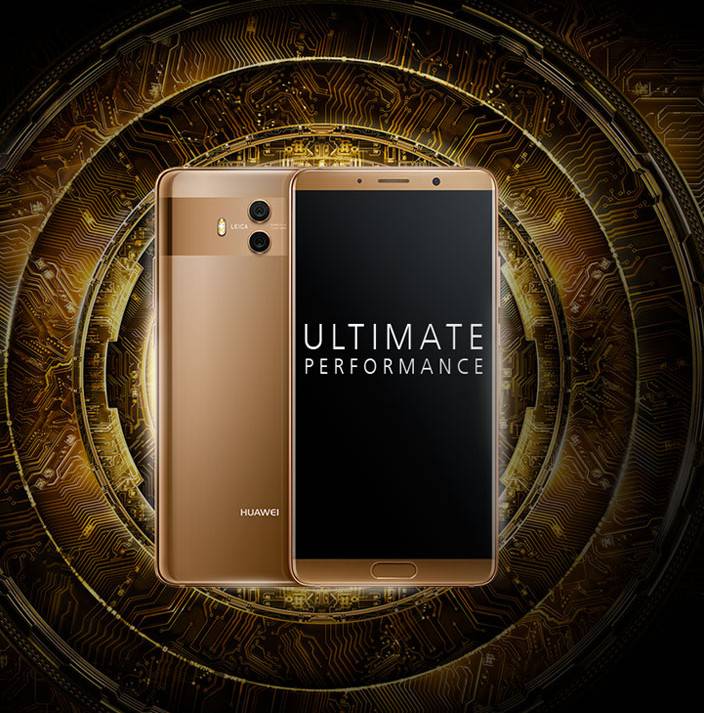 Whichever of the three you aim for, you're going to get some common high-end specs. That includes the Kirin 970, with its built-in Neural Processing Unit. If you were expecting some groundbreaking new AI-based feature, you might be a bit disappointed. While AI and machine learning indeed augments some of the user experience, it won't be in your face all the time, which is probably for the best. The NPU will, for example, learn over time your habits so that it can better allocate resources or predict the actions you will take. It will use computer vision to identify subjects in the viewfinder and select the best mode and settings to take a picture. It will analyze photos of business cards and automatically suggest adding them to your contacts.
Speaking of photos, all three Huawei Mate 10 models have the same dual camera combo with, of course, Leica lenses. One uses a 12 megapixel RGB sensor while the other has a 20 megapixel monochrome sensor. One special feature of the Mate 10's cameras is both of them use a f/1.6 aperture lens. It might be remembered that LG boasted being the first to use that large aperture, but it only uses it for one of two cameras. Compared to its sensational rear cameras, the front 8 megapixel camera sounds almost disappointing.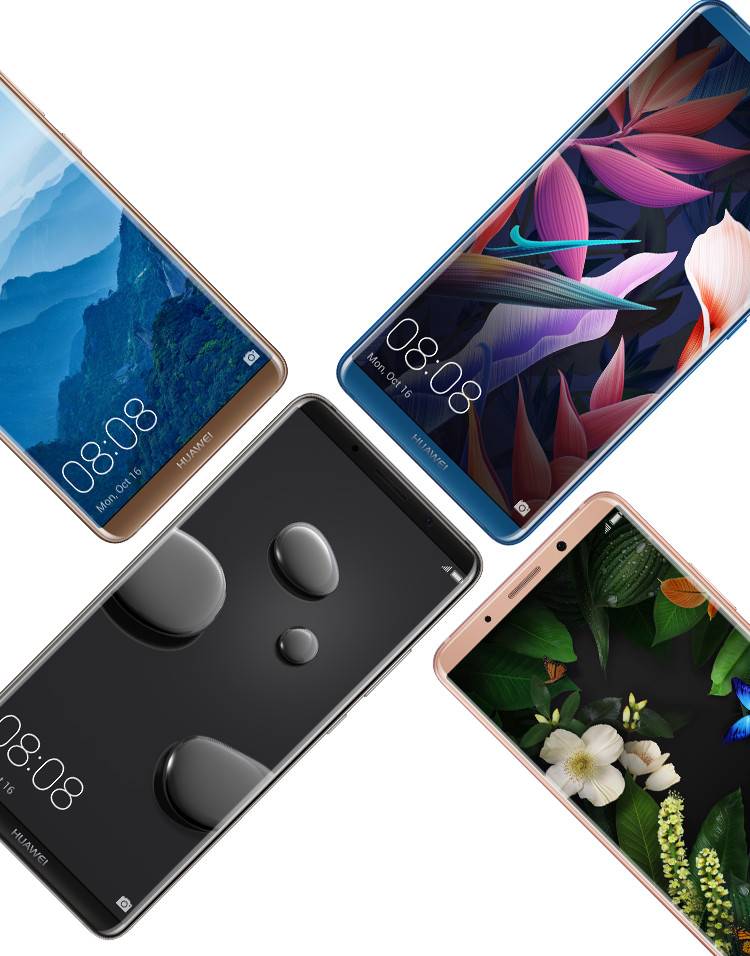 Huawei is also pitching the Mate 10 as a mobile office with its PC Mode. Like Samsung DeX, it transforms the phone into a desktop when connected to an external screen. Unlike Samsung DeX, however, you don't need a special dock that you also need to plug into a wall socket. All you need is a USB-C to HDMI cable and you're done. You can use Bluetooth keyboards and mice or, if you're up to it, you can also use the phone itself as touchpad and keyboard. You can actually continue using the phone as a phone independently of the PC Mode and switch back and forth between modes quickly and seamlessly. Sadly, Huawei doesn't offer a mobile "lapdock" to truly make the Mate 10 a full-fledged mobile office.
All in all, the Huawei Mate 10 series does check off all the boxes in terms of premium features. But, at the same time, it almost feels like a dizzying array of disparate features that varies wildly from model to model. Given how much Huawei hyped up its "real AI phone", the Mate 10 almost comes short of expectation. Then again, AI and machine learning only shine after they've been given enough data over time, so only time can tell if Huawei's AI play actually makes sense.
The Huawei Mate 10 series goes on sale starting late October for the Mate 10 to mid-November for the others. The Mate 10, which only comes in a 4 GB RAM and 64 GB storage configuration, will sell for 399 EUR ($470). The higher configuration for the Mate 10 Pro, with 6 GB RAM and 128 GB storage, will go for 799 EUR ($940). And finally, the Mate 10 Porsche Design, which gets 6 GB RAM, 256 GB storage, and an exclusive design, is unsurprisingly priced at 1,395 EUR ($1,650).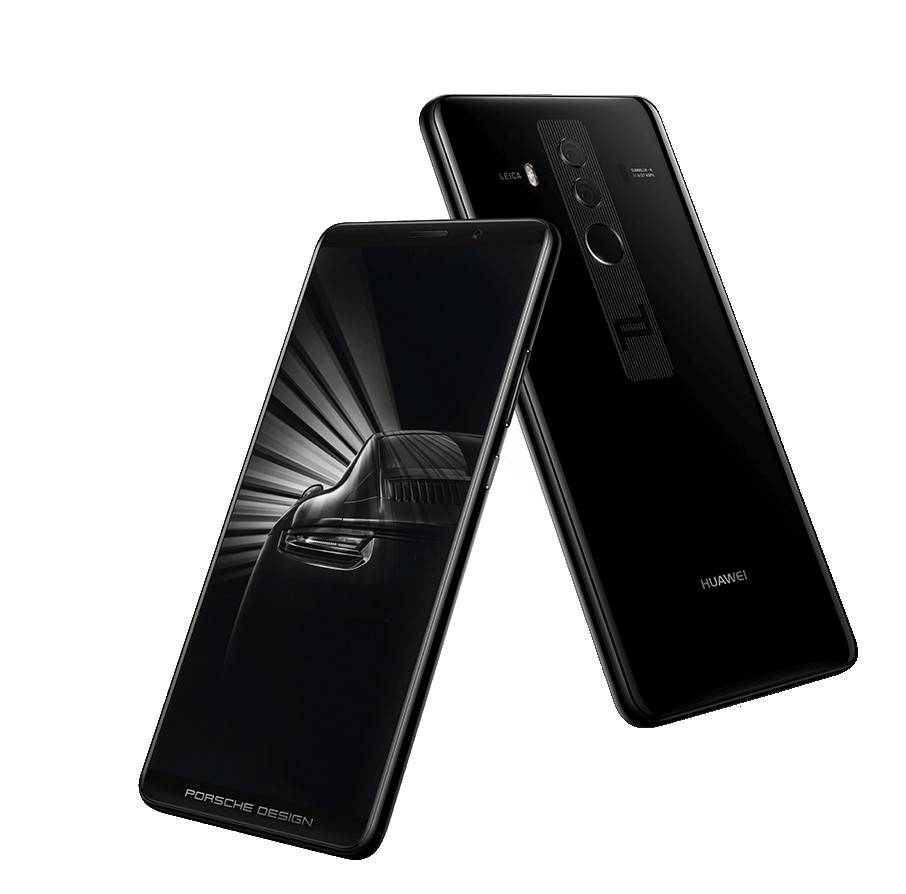 Huawei Mate 10
• Operating System: Android 8.0 Oreo, EMUI 8.0
• CPU: Kirin 970
• RAM: 4 GB
• Storage: 64 GB, expandable
• Display: 5.7-inch 2560×1440
• Main Camera: 12 MP RGB f/1.6 + 20 MP mono f/1.6
• Secondary Camera: 8 MP f/2.0
• Battery: 4,000 mAh, non-removable, Huawei SuperCharge
Huawei Mate 10 Pro/Porsche Design
• Operating System: Android 8.0 Oreo, EMUI 8.0
• CPU: Kirin 970
• RAM: 4 or 6 GB (Pro), 6 GB (Porsche Design)
• Storage: 64 or 128 GB (Pro), 256 GB (Porsche Design), both non-expandable
• Display: 6-inch 2160×1080 18:9
• Main Camera: 12 MP RGB f/1.6 + 20 MP mono f/1.6
• Secondary Camera: 8 MP f/2.0
• Battery: 4,000 mAh, non-removable, Huawei SuperCharge