Rumors have been quite actively lately regarding the upcoming Google Nexus S. We have heard rumors go back and forth regarding it's existence and Samsung even "confirming" that they were not working on such project. We all believe it's real, the Nexus One is arguably one of the best Android devices on the market with impressive hardware and Google's dedicated support. Well all good things come to an end, and it is becoming a little outdated. Enter the Nexus S which was revealed by Best Buy's website this morning.
We finally have some further confirmation of this device right off of Best Buy Mobile's page. Listing the device as "Pure Google" and going as far as saying that it will be available only at Best Buy this holiday season. There is a dead-end link to pre-order and a broken image revealing that it is headed to T-Mobile initially.
Although this isn't completely credible evidence it does line up with recent rumors that the Nexus S would be exclusively available on one "very big retailer." So we can assume the Nexus S is real and even though it may be facing some delays, we may see it before years end.
You can also check out the Google Cache of the website here, as the original banner has been pulled- as expected.
Update: While the image wasn't available online, it looks as if an "In-Store" web-based flier may have revealed what the device looks like! Seen below is the image of a new phone that certainly looks like a Galaxy S series device with a front facing camera and running stock Android! Could this be the future Nexus S?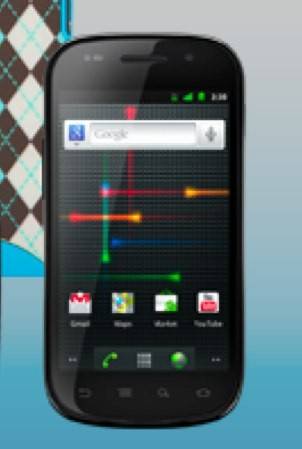 [
Via
Phandroid]