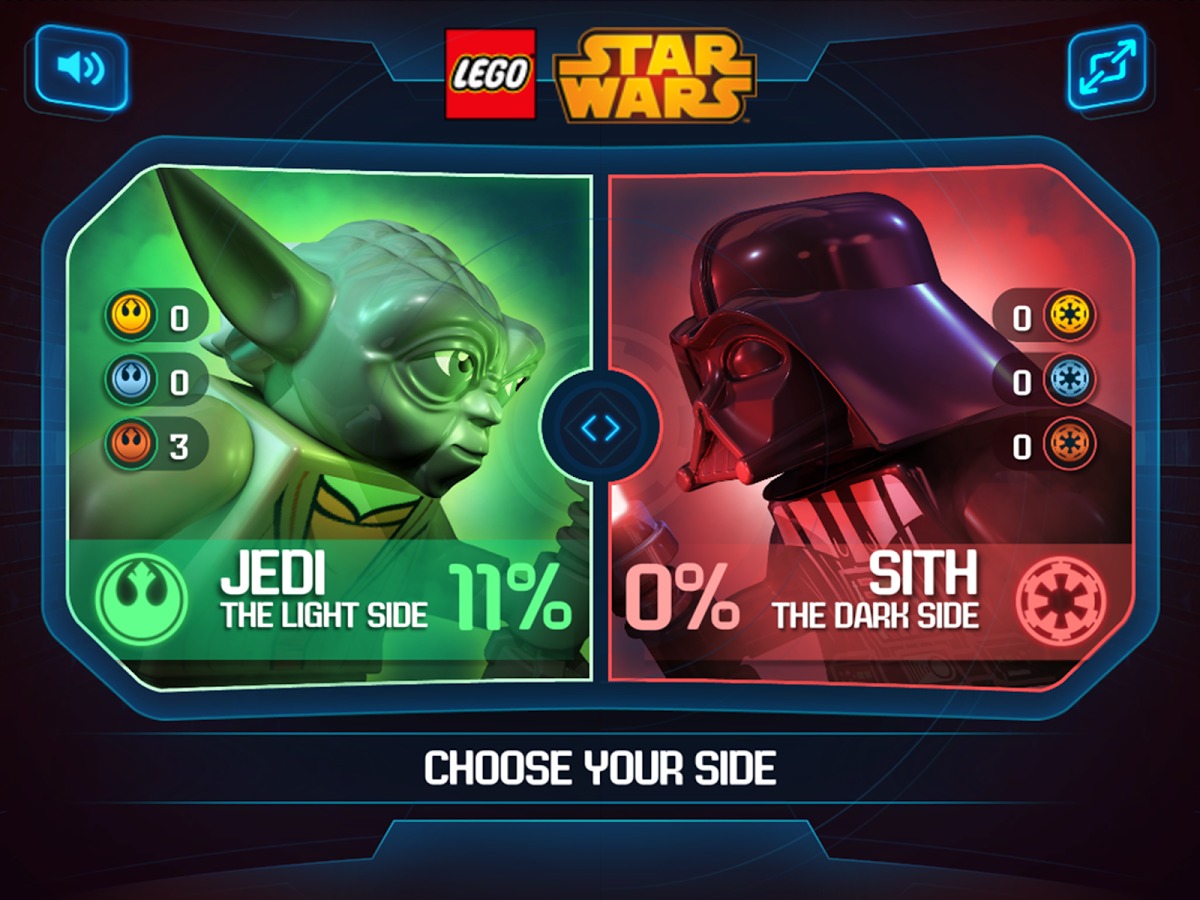 The new Star Wars movie may still be a couple of years away, but as early as now, they have been drumming up attention for the much beloved franchise, especially for this new generation. Disney has been airing several TV specials featuring Jedi Master Yoda and even Phineas and Ferb have gotten in on the action. And now LEGO has released a new Star Wars game for Android devices with The New Yoda Chronicles.
Just like Anakin Skywalker in the prequel movies, you are given the chance to either help Yoda and fight for the Light Side or join Darth Vader on the Dark Side of the Force. All throughout the game, it will show you what percentage of both sides you are on. The game has 24 iconic Star Wars MiniFigures as well as 12 vehicles you can use at different stages. There are 8 MiniFig levels and 4 Space Battles, but they will be adding on 4 more levels and 2 more battles a little later on.
The game also incorporates prominent places in the Star Wars universe, including those from the TV specials. You will be able to "run, shoot, jump and fly" through all of these different places, and depending on which side are you, you can either collect Holocrons or destroy the rebellion of the Light Side. If you play other LEGO games as well, you can sign in with your ID to be able to keep track of this one.
While Star Wars fans would of course want to get this game for their Android devices, there have been a few complaints that the graphics are glitchy. But with a few more bug fixes and updates, they should be able to fix those problems. LEGO Star Wars The New Yoda Chronicles is free to download from the Google Play Store, with surprisingly no in-app purchases available.