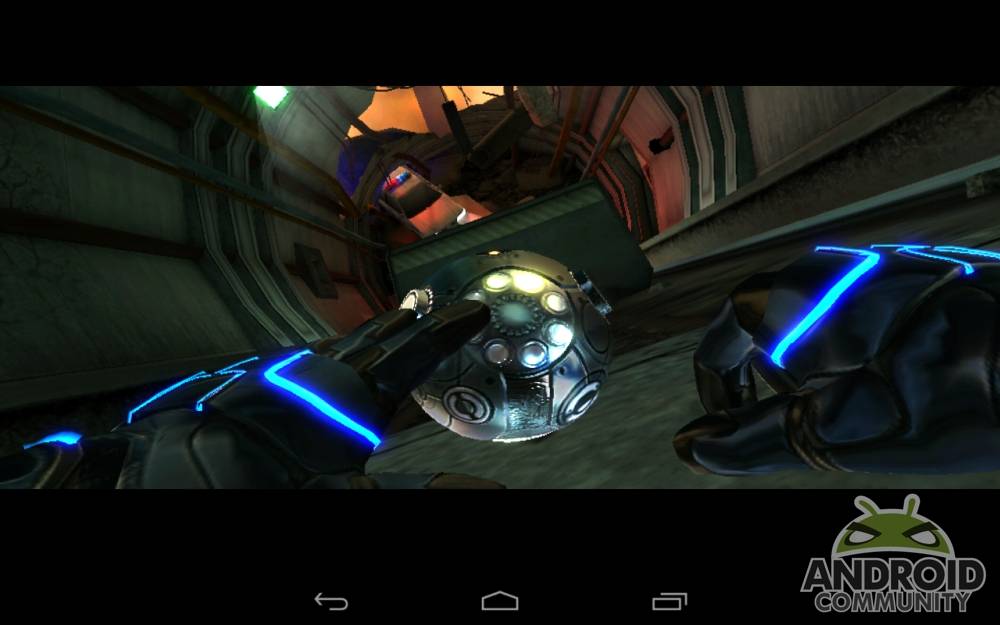 Who's ready for another action-packed and feature filled first person shooter for Android? Today in partnership with NVIDIA the folks from High Voltage Software have just released their enhanced for Tegra 3 FPS game called The Conduit HD on mobile, and it's full of fast-paced trigger happy fun. The same award-winning game on the Wii and more is available now on Android. Take a peek at our hands-on pics and video below.
Just like the version on consoles, you Android gamers will be able to enjoy blasting Aliens of all sorts in this fast paced shooter on our NVIDIA Tegra 3 powered smartphones and tablets. Set in a near-future America where creatures and aliens are running around, you'll have to blast your way through and fight off the enemies while getting through the levels with a touch of that puzzle-style gaming.
As you battle other worldly creatures in Conduit you'll be able to truly enjoy the dynamic touch-controls available only on a mobile device. The developers worked hard to make this as seamless and comfortable as possible. Truly the controls feel just like ShadowGun and other mobile shooters. They work quite well, but a gamepad would be best in this case. Controls are customizable too, which is a plus.
As you can see from our quick hands-on video above the game has good visuals, even though it was launched a few years ago on consoles around the world. With rich visuals and 3D environments, dynamic lighting, and Hollywood actors for voice-overs this game truly comes to life. You'll be working with an array of weapons such as pistols, machine guns, rifles and even a weapon called the all seeing eye (ASE in game) to check out your surroundings. You'll have 18 different weapons at your disposal to complete the 9 different missions available on Android.
Be sure to save a few grenades for those moments when you really need them, and Snipers are all around the upper levels to take you head on. Don't get too distracted though because aliens might come from the side and take you out. It's extremely fast-paced, loads of fun, and the first two levels are completely free.
Chief Creative Officer of High Voltage Software, Eric Nofsinger, calls this "console-quality visuals on mobile devices." And talks about the improvements over the Wii. Showing that NVIDIA's Tegra 3 quad-core processor and mobile gaming is truly ready to take on consoles. This impressive game is available today at the TegraZone, or on the Google Play Store for free. Sadly with The Conduit the first two levels are free, but then jumps to $4.99 for remaining 7 missions once you're involved and loving it. Give it a try today!