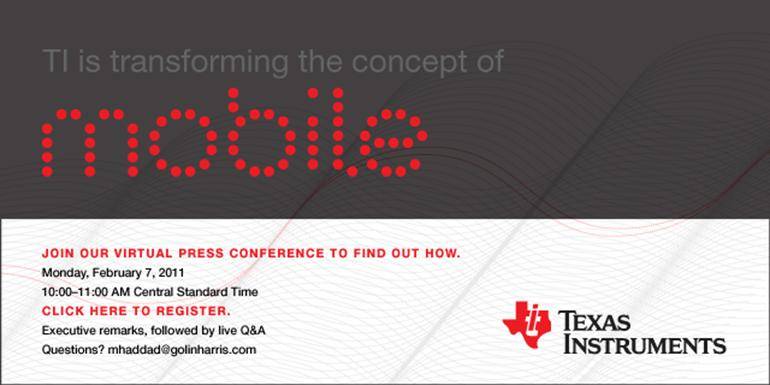 Texas Instruments has started to send out invitations to a virtual event they are holding February 7th. Although details are a bit scarce, they are promising to transform the concept of mobile – sounds interesting!
Just as to what's being announced for the Android community, we are unsure. However, we can sure hope they'll announce a series of dual-core processors as multi-core processors become the new standard in mobile phones.
What do you think they'll be announcing – new dual-core processors, something else? Let us know!