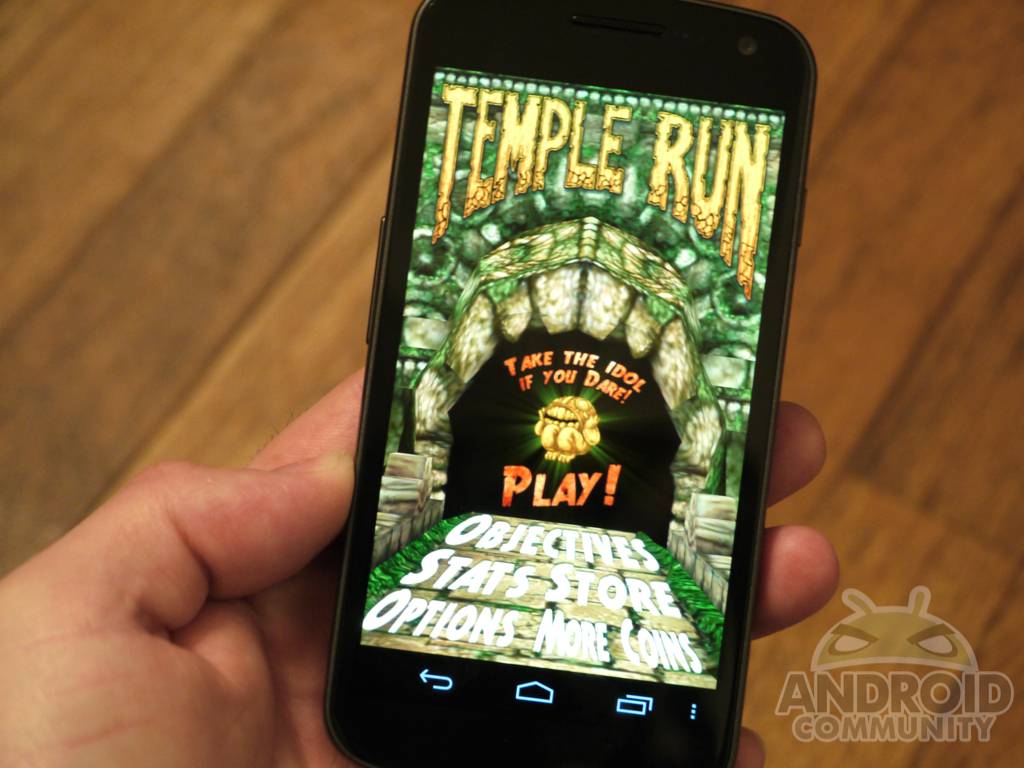 The hugely anticipated iOS game Temple Run launched for Android on Tuesday and instantly was a popular hit. It's only been three days and they've reported well over 1 million downloads on Android. With many new games there are bugs, some devices aren't supported, and you get the occasional problem or crash. It's only been out a few days and they've already issued their first update.
Being downloaded over 1 million times in 3 days is pretty good considering it doesn't show at the top of the list when you search for "Temple Run" on the Google Play Store. You have to scroll down a ways for some reason. I've been telling people to search for "Imangi Studios" instead to find it easily. When the game launched it had a few bugs to say the least. I was having crashes every 3 or 4 tries on Android 4.0 Ice Cream Sandwich and we saw tons of reports stating they had similar issues.
If you were excited to finally enjoy Temple Run on Android only to find out your phone wasn't supported, or it crashed too much to be enjoyable then you should give it another try. Temple Run was just updated in the Google Play Store with multiple bug fixes, game crashes, and they've probably added more devices to the supported list – including the DROID Bionic and RAZR that for some reason weren't included on launch day.
Get it? Got It? Good! Download it from the Google Play Store by clicking here