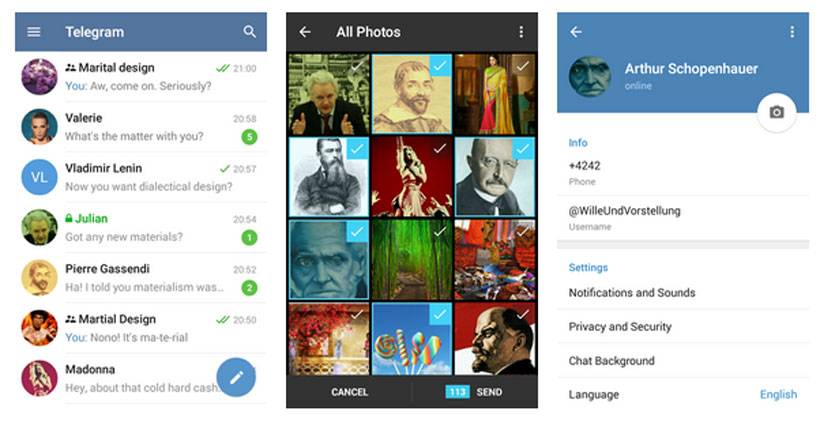 A major new update has been published for the Android app Telegram bringing a full redesign and Android 5.0 material design. Every screen of the app was updated to make it consistent with Android 5.0 design standards and animations. Support for the new standards was also added for older Android devices.
Along with the design update comes some new features as well with instant full text search allowing you to find any message sent or received. Developers promise that search is faster than what is offered in Gmail and other apps.
Users also get some new privacy settings including the ability to control the Last Time Seen notifications. It can be turned on for everybody, contacts only, or turned off. There is also a way to share that information only with specific people or to not share it with certain people.
Another new feature is the ability to set your account up for self-destruction. If you stop using Telegram and don't login for six months, the account will be deleted. All messages, media, contacts, and any other data stored in Telegram will disappear. The self-destructing accounts can be set to destroy themselves in 1 month to 1 year. The updated app is available to download now.
SOURCE: Telegram