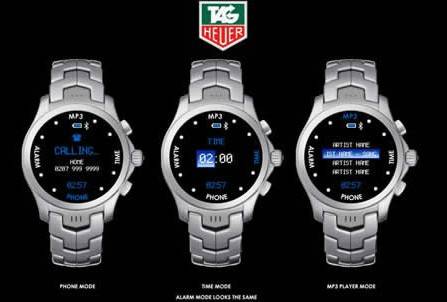 With so many players entering the smartwatch market, aside from the already established OEMs, do we really need another one to join the fray? If it's a well-known and respected Swiss watchmaker, partnered with two of the leading names in tech, then maybe the answer is a resounding yes. Tag Heuer has confirmed rumors that it will be coming out with a luxury smartwatch and they will be partnering with Intel and Google.
This upcoming new high-end wearable does not have any detail at all, expect an official announcement that yes, it will happen. But that doesn't stop a lot of people from speculating. Some say this might be their answer to the high-end version of the Apple Watch. With Tag Heuer's elegant design, Intel's smart hardware and Google's Android Wear software, if done exactly right, this could be the mother of all luxury smartwatches.
Bridging the gap between Silicon Valley in California and the Watch Valley in La Chaeux-de-Fonds in Switzerland is a pretty shrewd move, particularly there has been a little tension between luxury watches and smartwatches, particularly due to unauthorized use of watch faces of brands like Fossil, Michael Kors, Tissot, etc. Intel's announcement says that "together, these companies will create a product that is both luxurious and seamlessly connected to its wearer's daily life — a culmination of innovation, creativity and design".
With regards to the pricing, that is something also up in the air. There has never been a $1,000 Android Wear smartwatch but that is peanuts compared to the $17,000 Apple Watch unveiled last month. Let's hope for more details in the next few weeks, even as they're still working out this three-way partnership.
VIA: SlashGear