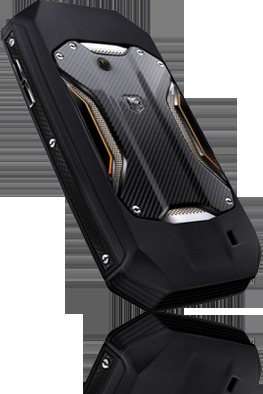 This isn't the first luxury smartphone we've seen, and it wont be the last. With TAG Heuer announcing the LINK last year that retailed for around $6700, we have a feeling this will be a similar situation. This luxury smartphone crafted with elegance and performance in mind looks pretty awesome. Complete with carbon fiber for strength, Android, and a 3D user interface. Check out the impressive video below for more information.
Swiss engineered this smartphone will be ultra strong, while remaining extremely lightweight. Crafted out of the finest materials available. Using TAG Heuer's heritage in GT cars and Formula 1 for inspiration this smartphone has a shockproof rubber chassis. It is supported and strengthened by the screwed-in titanium and carbon fiber bridges. This makes it strong, lightweight, and truly a luxury item.
https://www.youtube.com/watch?v=GrNOntZDTVk
We are still looking for more details but with TAG saying it has not only the best crafted materials, but also a high speed processor and the latest Android software — we are hoping for Android 4.0 Ice Cream Sandwich as that would only make sense. Right? The video obviously show a rear camera, plenty of carbon fiber, and has a certain Transformers feel to it if you ask me.
The all new TAG Heuer Racer Android Smartphone will be available this July for the low low price of 2800€ – approximately $3,700 USD. Apparently the "collection" only starts at that price and we are assuming higher models will be even more. The TAG Racer collection can be found in watch and jewelry stores, TAG Heuer boutiques, and luxury mobile boutiques. I doubt they'll give us a model to review but it can't hurt to ask right? Sign up for more details after the video intro by clicking here.