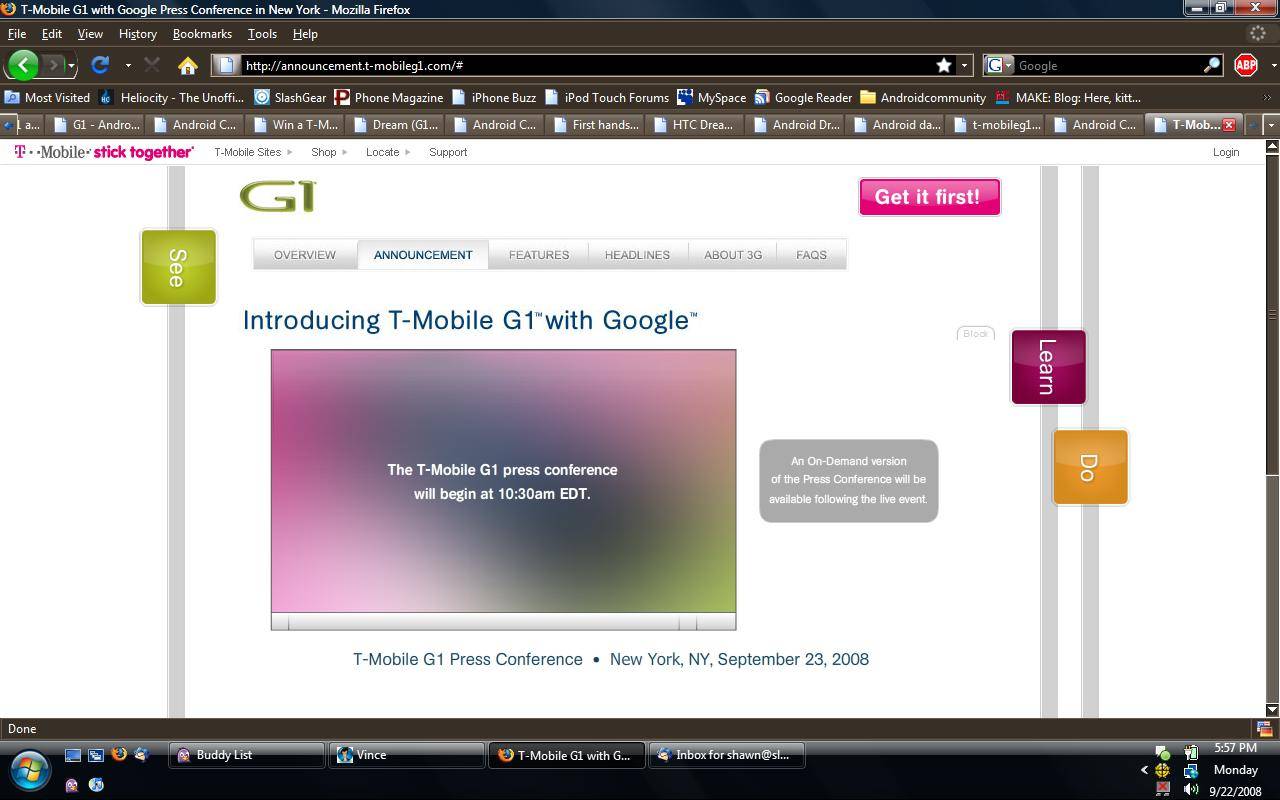 Just moments ago T-MobileG1.com went online. The site appears to be ready to cover the announcement tomorrow morning. Different buttons including "See", "Learn", "Do" and "Get it First" hint at a pre-order starting tomorrow.
At the top is a navigation bar including "T-Mobile Sites", "Shop", "locate" and "Support". While the site does not actually give you any details it does hint at a lot. The information as well as full announcement coverage is not up yet. The tabs read:
Overview
Announcement
Features
Headlines
About 3G
FAQ'S
As you click on the different buttons a message reads, "All site content and information about the T-Mobile G1™ with Google™ will be available shortly after the press conference is complete allowing just enough time for media to break the story.." It appears no one will be able to view anything in detail till the end of the event.
About 3g will most likely display a map of T-Mobile's new 3G coverage area, including more to come. T-Mobile has been working tirelessly at getting up a large 3G network in preparation for this very phone. As the hours of the announcement draws ever nearer we all will be tuning in to see the premier of the first Android powered handset to be released into the world.