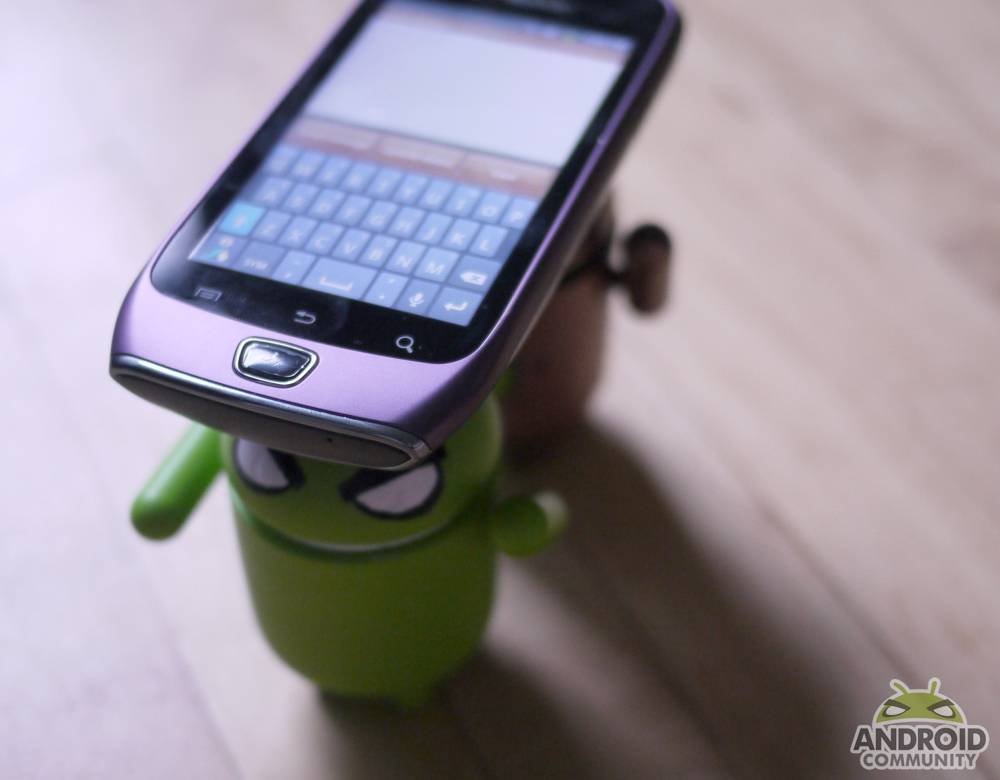 What we've got here today is a cool little violet device coming from Samsung to deliver you a handset with no less than a single 1GHz processor, a 3.2 Megapixel camera on the back, a VGA camera on the front, and Gingerbread. Wait, what's that, it's got Android 2.3 Gingerbread? Yes, here comes the tide of mid-level devices with Gingerbread in tow indeed. Though the device is mostly running a simple version of TouchWiz 2.1, you do get a bunch of the tasty cookie perks like the keyboard fully breaded.
This device has a 3.7-inch 480×800 pixel resolution display with a 1500 mAh battery and connections over T-Mobile. This device's processor is a Hummingbird, again at 1GHz, and without a doubt this little monster will be pulling in right at the top of mid-range when it comes to accessing the market through its big pink carrier. What we've seen thus far is a rather simple device with three of its four Android homekeys set as touch-sensitive below the main display with the home key sitting inside the purple – looking like a joystick but I assure you, only acting as a button for you to ride home on.
This device is everything you should come to expect from Samsung in a slightly less powerful package, that is essentially the Nexus S fixed up with the simplistic TouchWiz package over the nude Android 2.3 Gingerbread and a less powerful processor so you know you're not quite messing with the best. We'll be taking a look at this device over the next few days for you so that we might deliver no less than a full review for you and yours.
[VMS e49e655c1247efb389ce]
Hands-On and Unboxing the Samsung Exhibit 4G
Meanwhile – ask all the questions you like right here on this post. What would you like to know about this little purple device? Would you like to see its innards in the form of benchmarks? How about the camera, should we venture out into the wild and test it valiantly?