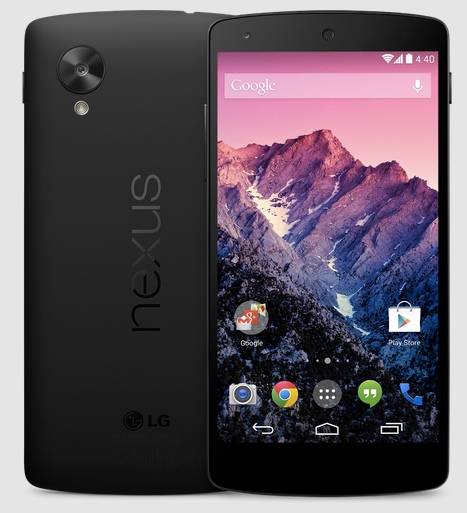 The official word from Google was that the Nexus 5 would be available from the Play Store today and arriving with other retailers soon. The Play Store has the handset priced at $349 and $399 for the 16GB and 32GB models respectively, however we are expecting to see some changes once it arrives with the carriers. For example, T-Mobile will have it available using the JUMP! program.
With that in mind, T-Mobile has confirmed the upcoming availability of the Nexus 5, however similar to what we heard from Google — the details are on the lighter side at the moment. According to the carrier, the Nexus 5 will be arriving in the "coming weeks." In addition, they have said the availability and pricing details will be "available soon."
Basically, for now they have launched a coming soon style teaser page and have offered the following as a statement.
In the coming weeks, customers will be able to purchase the Nexus 5 at an affordable price with T-Mobile's Simple Choice Plan or, when eligible, upgrade through its JUMP!™ program at participating T-Mobile retail stores, select dealers and online at www.T-Mobile.com. More information, including availability and pricing, will be available soon.
Otherwise, aside from the Play Store availability (which began today) and T-Mobile, there was also mention of a few other retailers and one other carrier. In the official announcement, Google mentioned the Nexus 5 would be available with Amazon, Best Buy and Radio Shack as well as Sprint. We weren't expecting Verizon, but we cannot help but notice AT&T is missing. Regardless though, the handset will work with an AT&T SIM.
SOURCE: T-Mobile