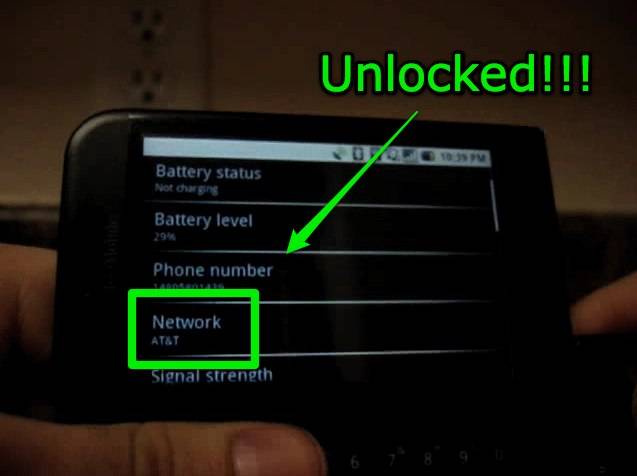 The first T-Mobile G1 has been unlocked thanks to the guys over at Unlock-TMobileG1.com. In honor of this we will be giving away 3 unlock codes for the T-mobile G1 in a community contest.  This contest is open to any registered Android Community member.
Unlocking the G1 is very quick and easy, in fact anyone who can make a phone call can unlock their G1 with no trouble at all. Unlock-TMobileG1.com offers unlock codes for $22.99 USD. After placing an order including your IMEI code you will receive an eight-digit unlock code for your device.  Your IMEI number can be found by pressing *#06# in the dialer, or by going into your settings, selecting "About phone" and then selecting "Status". The IMEI number then can be found about half way down, it is 15 digits long.
After you receive your unlock code you insert a non-T-Mobile SIM card and the G1 will prompt for an unlock code, enter the unlock code provided to you and hit unlock. You will then know the device is unlocked with a notification that reads "Network Unlock Successful", it is as simple as that. We have found that with an AT&T SIM card the device would make and receive calls as well as send and receive text messages. Upon switching the SIM cards, the Gmail account was automatically signed out, when we entered the correct log in information it still would not log in. Needless to say the Android Market did not work either due to the fact that the Gmail account is needed. However this does not mean that it will not work, all tests have been done with the default network operator settings.  We want to thank our sponsors over at http://www.unlock-tmobileg1.com/ for helping sponsoring this contest.
To enter our contest, members must submit a photo showing their loyalty to Android Community in a creative way.  Some examples are: putting an Android Community logo on their car, wearing the AC shirt at a large event, carving an Android Community sculpture or even if you are fearless, getting an Android Community tattoo.  More information can be found here.
A user has sent over this video for us that demonstrates that the unlocking process actually works.
[youtube]http://www.youtube.com/watch?v=Ob32_fp24ag[/youtube]