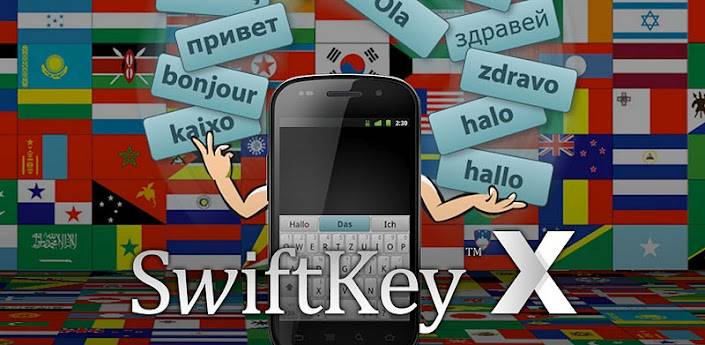 One of the most popular and widely used 3rd party keyboards for Android smartphones and tablets, SwiftKey, has just announced they've passed 5 million downloads. Along with this awesome news comes two things. They are hosting a sale to celebrate, and have also updated the applications with additional language support and more.
For true accuracy and one of the easiest and fastest typing experiences on Android we highly suggest SwiftKey. I've been a long time user since they first released SwiftKey and it continues to impress me today. SwiftKey's keystroke saving feature has saved users more than 35 billion keystrokes — or over 400 years' worth of typing. And now with support for over 35 different languages and being on sale there is no better time to give it a try.
To celebrate the achievement of over 5 million downloads SwiftKey has announced a celebration sale for this weekend only in the Android Market. They are now offering both SwiftKey X and SwiftKey X for Tablets for 25% off the usual pricing. For the various reasons we mentioned above you should definetaly check it out. Hit the link below to get started.
[via SwiftKey]