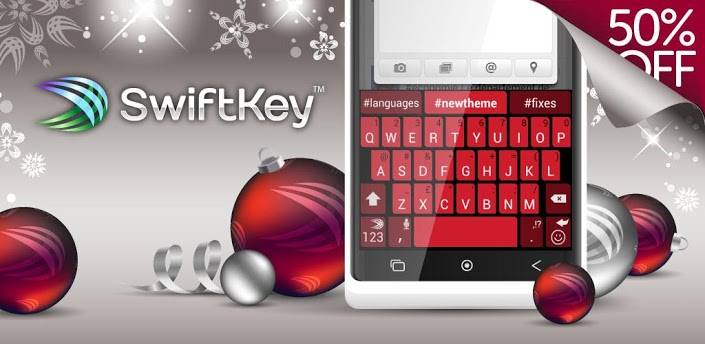 The latest SwiftKey update has landed in Google Play. This update arrives as v3.1.0.377 and is available in both the smartphone and tablet versions of the app. As for the changes and additions, it looks like a new theme and some new languages as well as some fixes and improvements.
Beginning first with the theme, SwiftKey 3.1 brings the Berry theme and the additional language support brings Armenian, Azerbaijani, Georgian, Hindi, Hinglish, Irish, Macedonian, Spanish (Latin America) and Tagalog. Moving past the languages and into the fixes and there was the general sounding "fixes for some force close issues."
SwiftKey 3.1 also added a split-keyboard for 'normal' sized devices. And last in terms of this update, the improvements deal with language pack downloads and key layouts for some keyboards. All said and done, a seemingly worthwhile update, especially if any of these issues were causing you trouble.
Otherwise, we should also point out that SwiftKey 3 is still available at a discounted price. This includes the smartphone and tablet versions and means a 50 percent discount. Simply put, both the smartphone and tablet versions of SwiftKey 3 are currently selling for $1.99.