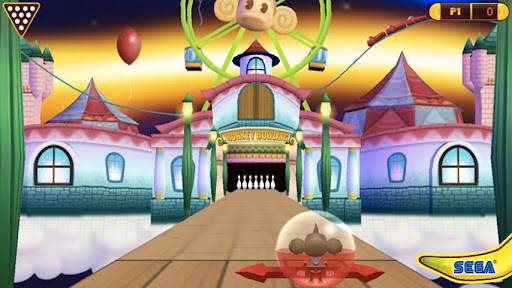 If there's one game I've been waiting to play ever since I picked up my first Android smartphone, it's Super Monkey Ball. This kooky title is fun, addictive and so simple that dome kind of non-human simian could play it. Now Sega has seen fit to release Super Monkey Ball 2: Sakura Edition on the Google Play Store, and you'd be hard pressed to have more fun with a barrel full of baboon lemurs. It's available today for just 99 cents, though that's a promotional price that's likely to increase soon.
The original Super Monkey Ball was a launch title for the Nintendo GameCube way back in 2001. As one of Sega's first original titles to debut on a competitor's hardware, it surprised players with simple but challenging gameplay in the style of a classic marble puzzle. Despite appearances, players controlled the floor (not the monkeys in their gerbil balls) with the GameCube's analog stick. Super Monkey Ball 2 has already been available for iOS for some time, and previous reports indicated that it was headed for an Xperia Play release, but happily, it's available to one and all.
The basic tilting gameplay makes for a fun time on smartphones and tablets, and there's plenty of content here – 125 levels with a Far East theme, plus four mini-games. These include a bowling game, mini-golf, a sort of bare-bones flying game and the tablet-exclusive Monkey Base, sort of like the old classic Scorch. With Monkeys. In plastic balls. Trust us ,this one's worth it.
[via DroidGamers]