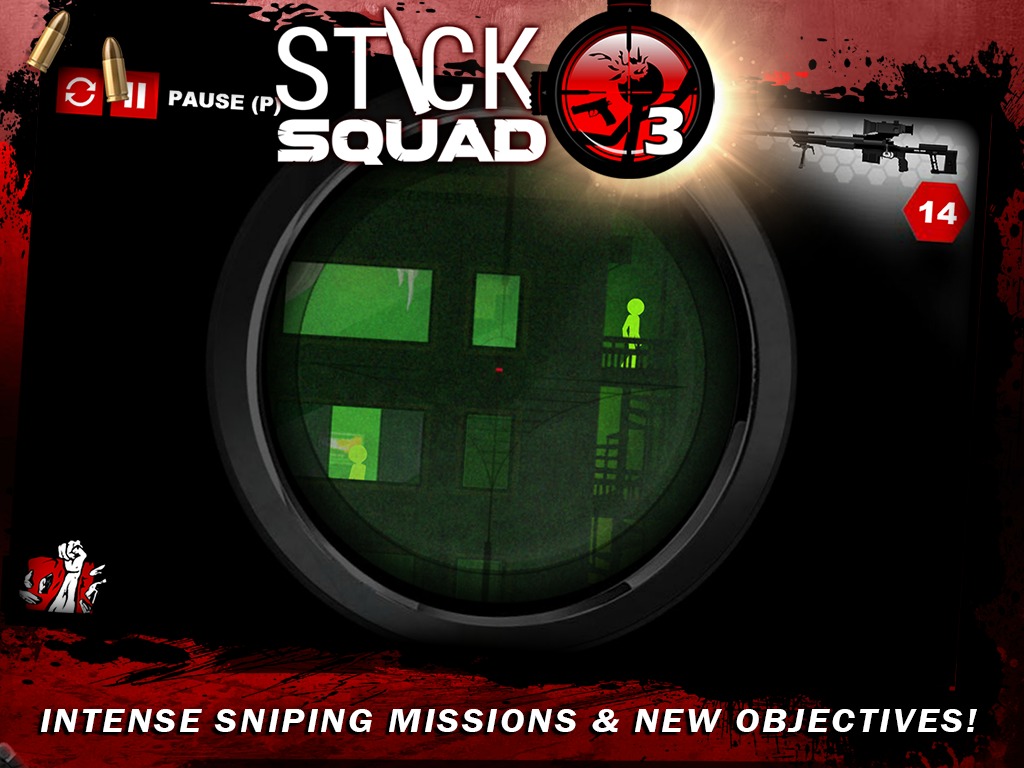 Not a lot of people would admit that it's their secret dream to be an assassin. If you're one of those, then unless you want to go to jail for murder, it would have to remain a dream. Video games can be an outlet for all this secret dreams, and Stick Squad has been around for some time now for your mobile devices. The third installment of the game brings back the duo for "more killing action", digitally of course (thank goodness).
Stick Squad 3 finds assassins Ron and Damien on another big-time mission. This time, they're tasked to track down the mysterious head of a violent criminal organization, only known as The Voice (no connection to the TV show). For this installment of the game, you get to travel to Spain and the US to accomplish 20 new main missions and achieve over 60 objectives. Each of your mission will have 3 objectives and 3 levels of difficulty, where you'll get 3 stars for each.
You also get to handle new weapons like hand guns, assault rifles, and sniper rifles. Don't worry if you're still a novice because you'll get to train in a shooting range to practice your gun skills. There is also some physics involved in this game. For example, during the missions where your sniping skills will be tested, you need to calibrate your gun, depending on the wind situation and your distance from your target.
If you want to brag about your role as an assassin and what you've accomplished, you can post it on your social networks. Stick Squad 3 is free to download from the Google Play Store with an in-app purchase available.
https://www.youtube.com/watch?v=lCLtczh75OE?