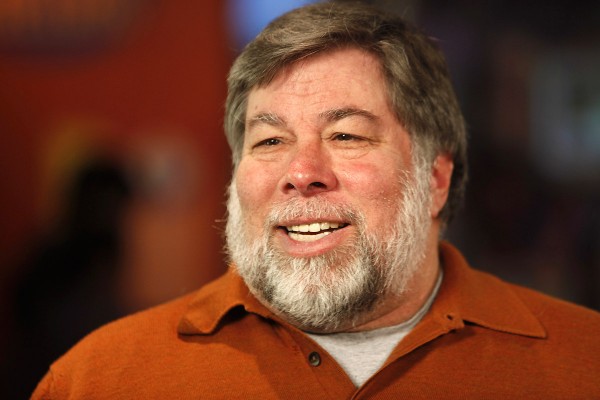 Apple and Samsung's high-profile patent case riled up a lot of people on both sides of the argument, and today legendary Apple co-founder Steve Wozniak gave his take on the whole tussle. In a new interview with Bloomberg, Wozniak said that he doesn't agree with the decision. He also said that he thinks companies should just share patents with each other, which would allow for the development of the best devices possible.
When asked for his thoughts on the trial, Wozniak indicated that he didn't like the way things went down. "I hate it," he said. "I don't think the decision of California will hold. And I don't agree with it — very small things I don't really call that innovative. I wish everybody would just agree to exchange all the patents and everybody can build the best forms they want to use everybody's technologies."
We think that Woz is onto something here, but don't count on the big manufacturers of the world to pay attention. Apple, Samsung, HTC, Google, and many others, hold vast patent portfolios, and they aren't likely to begin sharing them freely anytime soon – especially when we've seen just how much money you can make when someone infringes on your patents. Still, it's a nice thought, and it would allow all companies to offer the best devices they can.
Coming back to reality for a moment, Wozniak also revealed in the interview that he's a Samsung Galaxy S III user. He said that he hopes the iPhone 5 will be able to snap better pictures that his Galaxy S III, since the S III's camera delivers better results than his iPhone 4. He said the same about the Motorola DROID RAZR, so it looks like Woz is quite the avid Android user, despite being Apple's co-founder. What do you think of Wozniak's idea that everyone should exchange their patents?