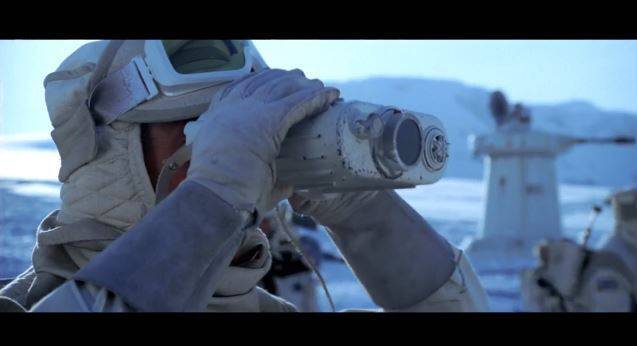 A few years back, it seemed that every Star Wars game had the infamous Hoth level. Hoth showed up so many times in video games that critics and fans alike began to grow tired of it quickly, so these days, we don't see the old ice planet show up as often. That's all set to change tomorrow, when Rovio releases the first update for Angry Birds Star Wars.
Having already played through levels on Tatooine and the Death Star, Hoth seems like the next step if we're ticking off memorable Star Wars locations. Rovio announced the Hoth update for Angry Birds Star Wars today, releasing another teaser trailer to get players excited. Details are pretty slim at the moment, but we know that Pink Bird will be taking center stage as Princess Leia in this update.
Other than that, though, notable details are few and far between. The trailer doesn't give away anything big either, meaning that we don't get to see any gameplay footage from the Hoth update. Instead, we have video from The Empire Strikes Back spliced together with some Rovio-made footage that shows Imperial AT-AT walkers struggling to get to Echo Base with all of that ice and snow underfoot. Check it out below.
Of course, it isn't as if we need to see gameplay footage to know how Angry Birds plays. Aside from new locations, new powers, and new enemies, expect the game to be largely unchanged from the Tatooine and Death Star episodes. Looks like we'll just have to wait until tomorrow to find out the more significant details. Stay tuned.