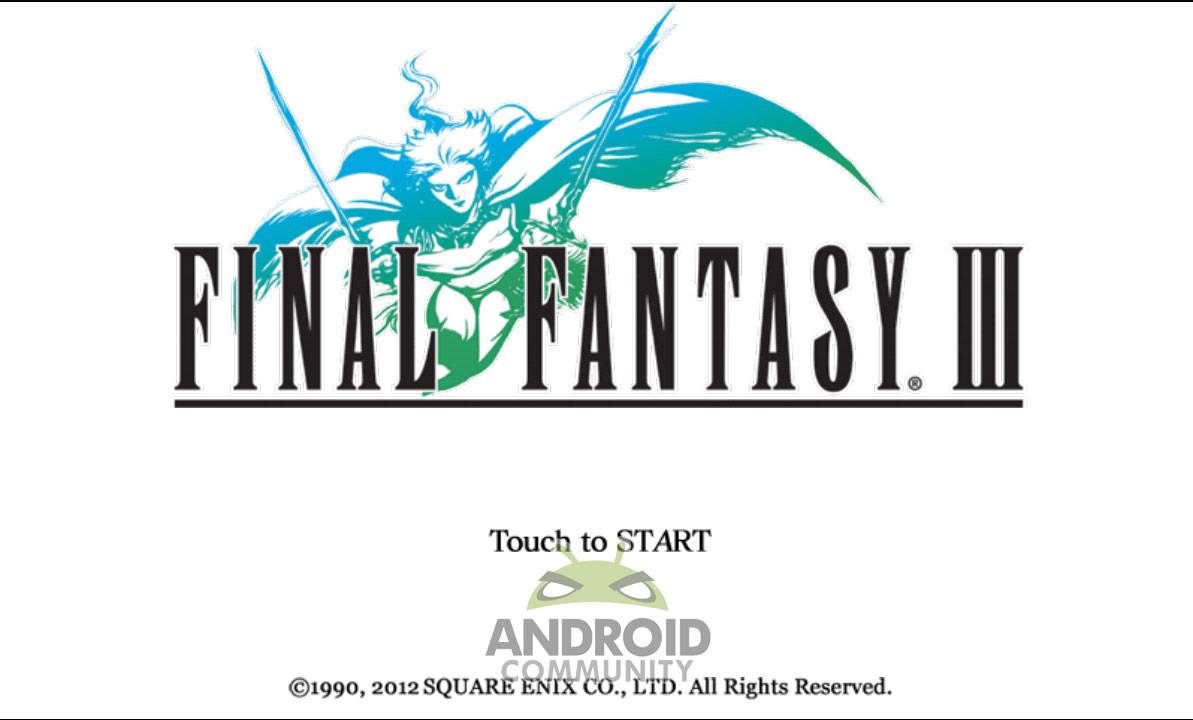 Just 8 more days to go until the Kickstarter for OUYA wraps up! Are you getting excited? Square Enix apparently is, as the company has announced a version of Final Fantasy III for OUYA. This will be mostly the same as the revamped Final Fantasy III we saw on Nintendo DS back in 2006 (and later on Android), but with a few key differences. It'll also be available on OUYA from day one, so how's that for a launch day announcement?
As stated above, Final Fantasy III on OUYA will be quite similar to Final Fantasy III on DS, with the same 3D models and environments. Resolution will be getting a boost for this OUYA release (meaning you'll be able to play it in HD), and yes, it will be getting a demo too. The folks at OUYA also pointed out that this is the first time gamers outside of Japan will be able to play Final Fantasy III on a television set.
Even though Final Fantasy III was originally released back in Japan way back in 1990, it wasn't until the remake launched on the DS in 2006 that gamers in other regions got to play it for the first time. In North America, the Final Fantasy III we received was actually a re-branded Final Fantasy VI, with the North American version of Final Fantasy II actually a localization of Japan's Final Fantasy IV. Confusing, isn't it?
Aside from its rather confusing history, Final Fantasy III is also notable for being the first Final Fantasy game to implement a job system, similar to what we see in Final Fantasy Tactics. This remake is definitely one you don't want to miss out on, so if you're planning on purchasing an OUYA, put this port at the top of your "buy" list. We don't have a price for this OUYA port yet, but don't expect it to be all that cheap – Square Enix charges $15.99 for the Android version of Final Fantasy III. Keep an ear to Android Community for more information on this port, as we'll likely be getting more as we begin to close in on OUYA's release date!
[via Kickstarter]