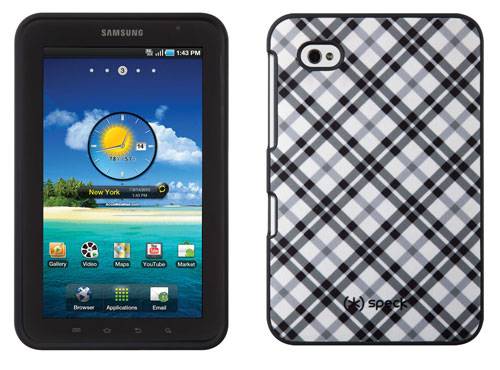 Speck has been making cases for all sorts of smartphones and tablets for a long time that are some of the coolest you will find for various devices. Speck has announced that it has new cases for some of the most popular Android devices around. Speck offers cases for the Galaxy Tab and for the Galaxy S smartphone.
The Speck Candyshell and fitted cases for the Galaxy Tab are both available for $44.95. The fitted cases have a soft fabric covering that is fitted to the hard case. The Candyshell cases have a soft and rubbery interior with a durable plastic shell. Both cases leave all the ports and buttons of the device uncovered and come in multiple colors.
The cases for the Galaxy S smartphones are also offered in multiple colors in the Fitted line. The cases have fabric on the exterior and a soft touch finish. The raised front bezel helps to protect the screen and the cases are $29.95 each.