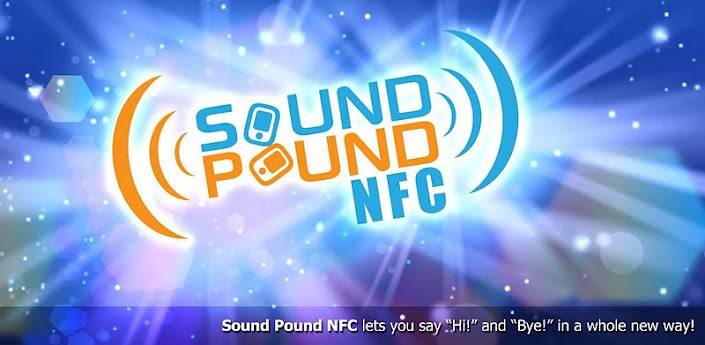 We have an interesting application that just landed in our inbox today and figured we'd share it with our readers. NFC is still a niche in Android that has yet to really take off — although Android Beam should help things out. Today we have an NFC app that is actually fun, and not just for mobile payments. Meet Sound Pound NFC.
According to the creators this app is like a fist pound with sound. Or as I'd like to put it — an NFC high five but with audio. While in general the app is not all that useful it is quite neat and shows us one of many different types of uses NFC is capable of. With Sound Pound NFC you can share a personalized audio greeting with your friends just by touching phones together. Obviously they need to be NFC capable and that could pose a problem as those are still pretty limited.
Being announce today over on Google+ Sound Pound NFC has actually been available in the Android Market since late December. Sound Pound NFC has built-in sounds that users can choose or you can create and record your own. I can see a few of my friends abusing this app myself, so that should be fun. It will run you a small fee of $0.99 for those interested and you can get it right now from the link below.