It's a tale of two 'flagships,' if you will: the best full-size phone you can buy from Sony, the Xperia XZ, and its top-tier ultra-portable sibling, the Xperia X Compact. Like twin black monoliths, these conservatively-styled, yet handsome phones are the spitting image of each other, with only their proportions to set them apart at first glance. Spend some time with either the XZ or the X Compact, however, and you'll discover that the similarities are for the most part skin-deep.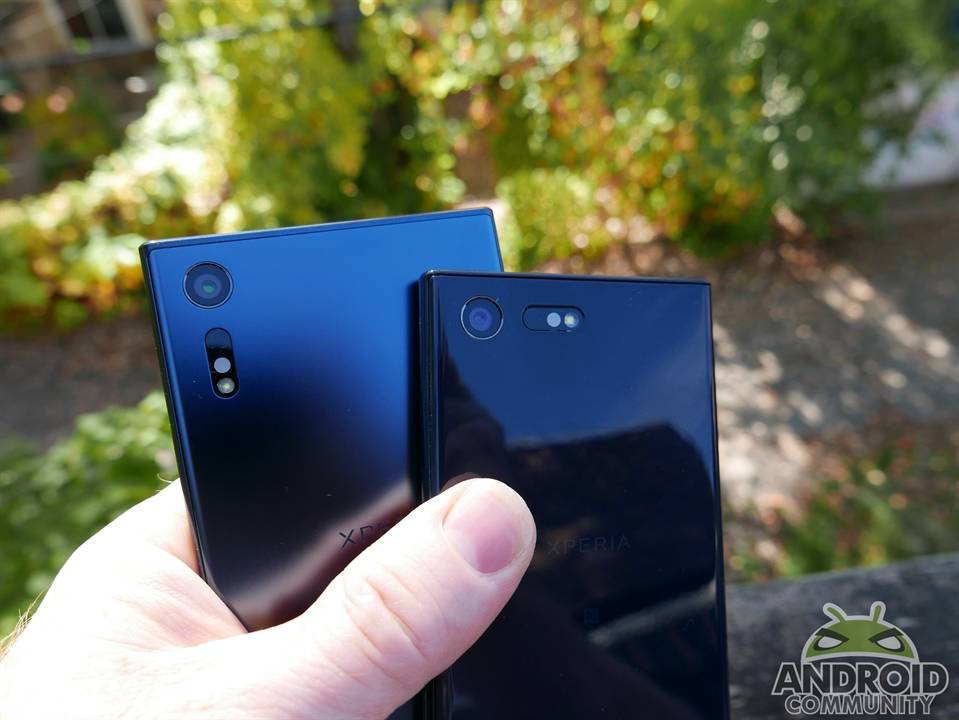 Which one of these phones is the right fit for you? Do either of them have what it takes to stand against the influx of strong competitors at each of their respective price points? We put both of these Sony handsets to the test to try and find the answer to each of these questions.
Sony has made sure to hit almost every one of the highlights that high-end phone shoppers are looking for with the Xperia XZ, starting with its design. It's a familiar look to Sony fans, but there are a few distinct touches that have been added to help differentiate the device from the Xperia Z series offerings that the X family has essentially replaced. The gleaming black rectangle tricks the eye into thinking you're looking at an edge-to-edge screen, but even after you turn the device on you're still treated to a 5.2-inch Full HD screen that's right on this side of being single-hand friendly in terms of size and heft. It doesn't offer 2K resolution, but it looks great – and it doubles as a decent gaming display by way of PS4 Remote Play.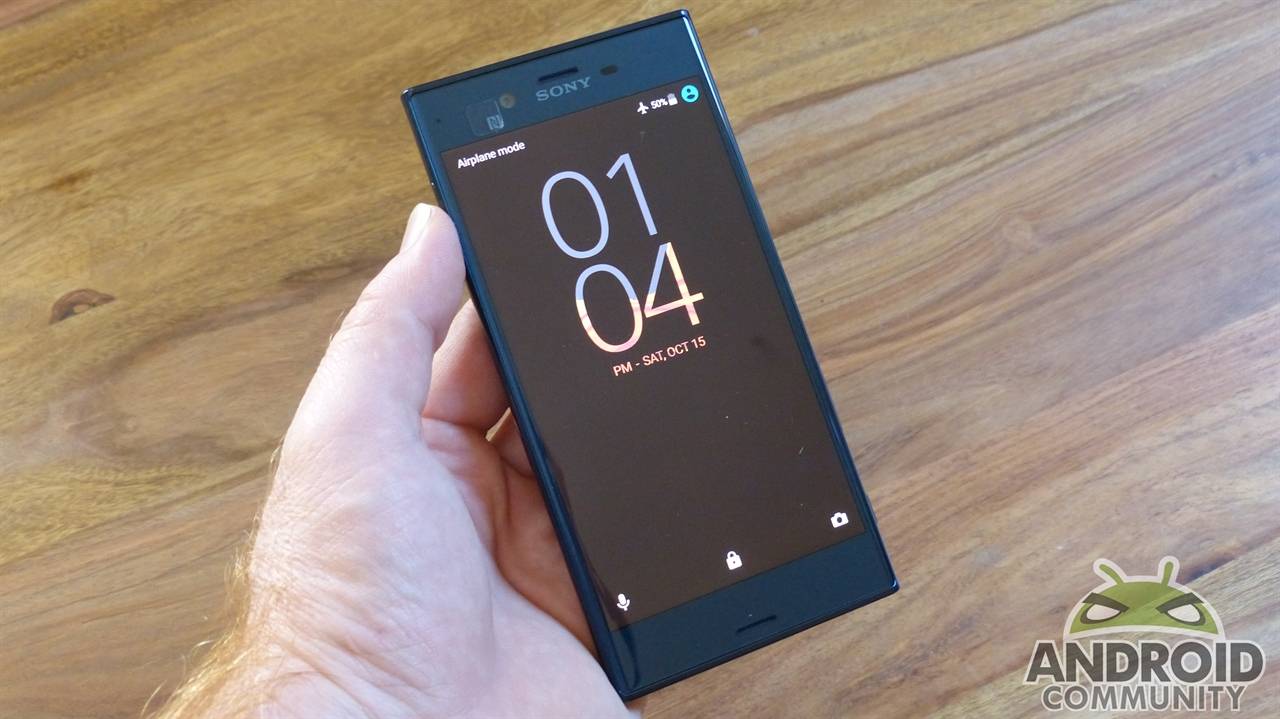 Throw in a water-resistant and dust-resistant metal casing, meaning you can take the phone to the beach or forget it outside during a brief rainstorm, as well as a dedicated button for snapping open the camera without having to unlock the phone, and it's a winning formula in terms of both usability and durability – with one glaring exception. For reasons that have yet to be fully explained, the Sony XZ does not come with a fingerprint reader in the U.S. market, setting it apart from nearly every other flagship on the market. Sony has claimed this has something to do with a 'transition' from being carrier focused to offering unlocked phones, but we haven't yet been able to figure out how that factors into the fingerprint equation.
Crack open the case – virtually, of course – and you'll find 32 GB of storage, 3 GB of RAM, and a wicked-fast Snapdragon 820 processor. While it might seem unusual for Sony to offer the XZ with such modest internal storage, you can bump up another 256 GB with an SD card. Snapdragon 820 power also means that switching from one app to another happens quickly, aided and abetted by the absence of bloatware past the standard Sony suite of apps. You will have to tolerate the brand's visual twist on traditional Android 6.0 apps, however, at least until you replace them with your own preferred tools (or just do what we do and switch to a custom launcher). Android 7.0 is on the way, so don't get too uptight about it being missing out of the box – Sony tends to deliver on its update promises without any fuss.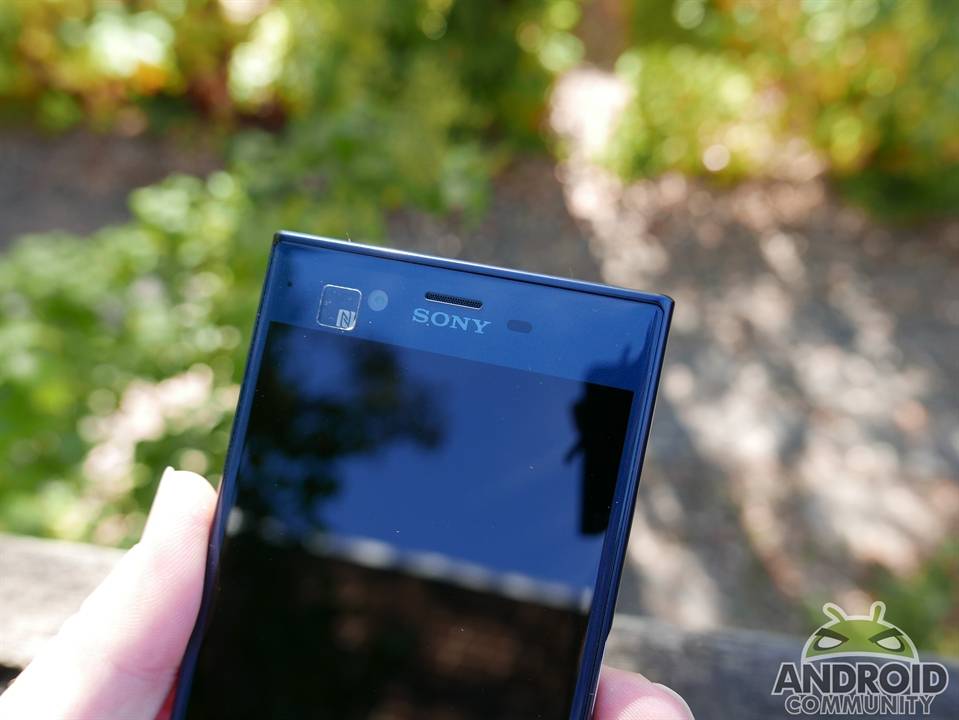 Remember earlier when we mentioned the lack of a 2K screen? Part of that may have to do with Sony's decision to hold the line when it came to the 2,900 mAh battery installed in the Sony XZ, as it's right in the middle of the mobile flagship segment when it comes to lifespan and charging (much like the previous Sony flagship, the Z5, with its identically-sized power pack). There's days of stand-by there if you need it, heavy use over the course of the day won't see you drain the phone down to nothing, and the company has included its proprietary charging tech that can actually actively manage how the battery is filled based on your charging habits.
A similar status quo can be found in the camera department, where a great, but not especially new 23MP sensor with an f/2.0 aperture can be found on the back of the phone, paired with a 13MP camera on the front. Don't get us wrong – the camera works quite well in all lighting conditions – it's just that aside from an improved laser-based autofocus system and fine-tuned processing software, there's no ground-breaking optical hardware to be found in the Sony XZ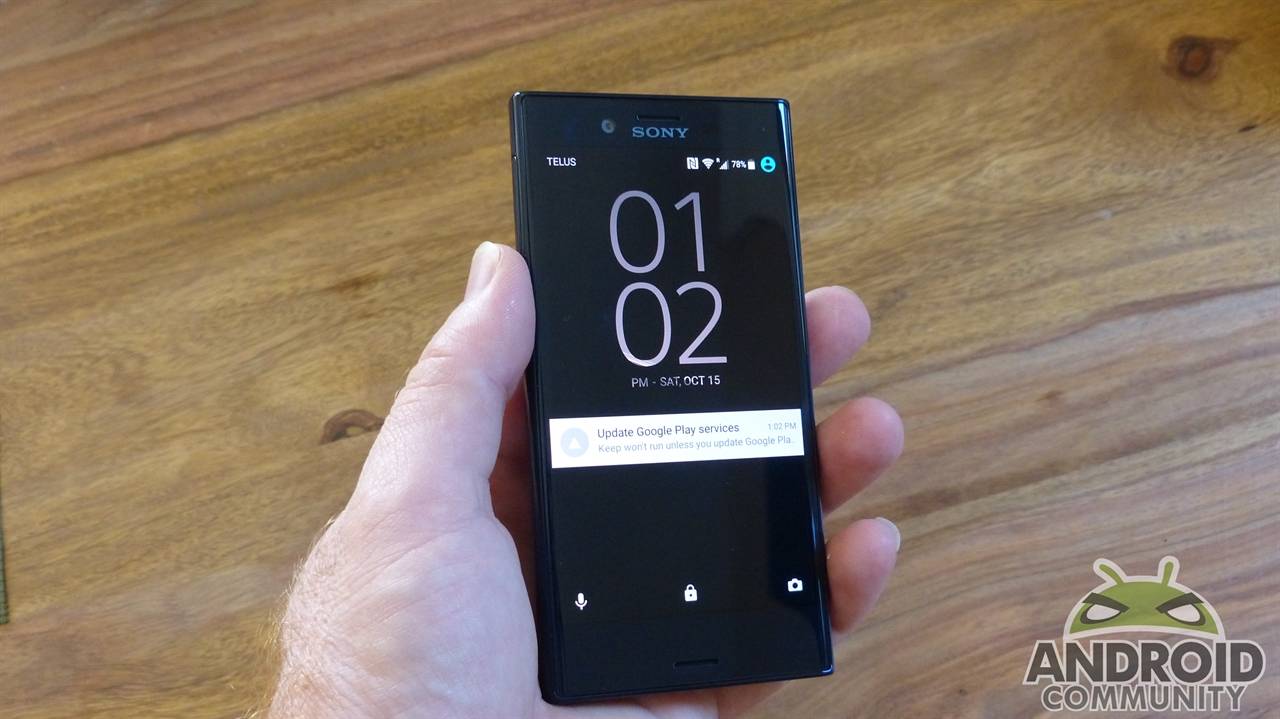 Turning our attentions to the Sony Xperia X Compact, we can state confidently that everything we said about the XZ's design – both good and bad – applies to the much smaller phone, too. Slightly thicker than its full-size cohort, and sporting of course a much smaller 4.6-inch screen, the X Compact offers identical button placement as well as the continued absence of a fingerprint scanner (but loses the water and dust resistance in the process). The case, while almost a visual match for the XZ, also feels plastic in comparison to the metal construction of the larger unit.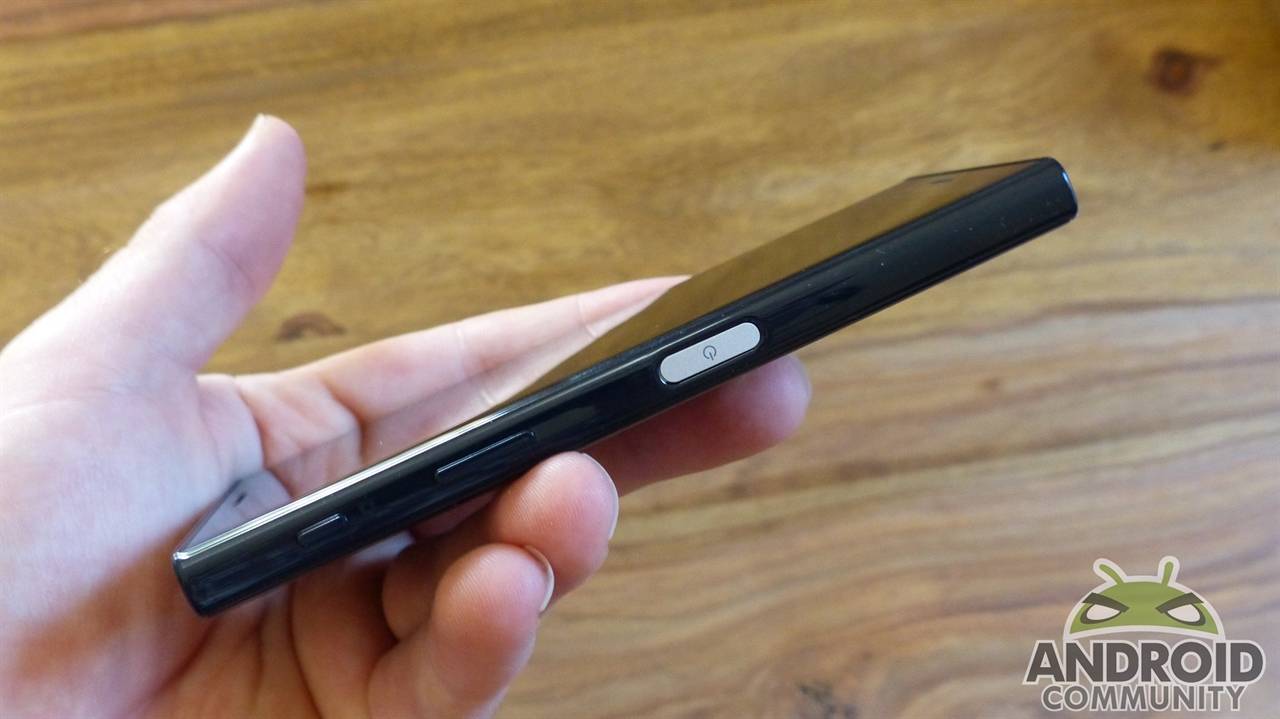 That screen steps down from full HD, offering 720p resolution that actually doesn't degrade image quality all that much thanks to the more modest viewable area of the display. The X Compact matches the XZ's 32 GB of internal storage as well as its SD expansion capability, and RAM also checks in at 3 GB, but in the processor department you're looking at a Snapdragon 650 rather than the octa-core 820. It's not as fast as the flagship, but in daily usage there's not a lot to get frustrated with in terms of its overall performance.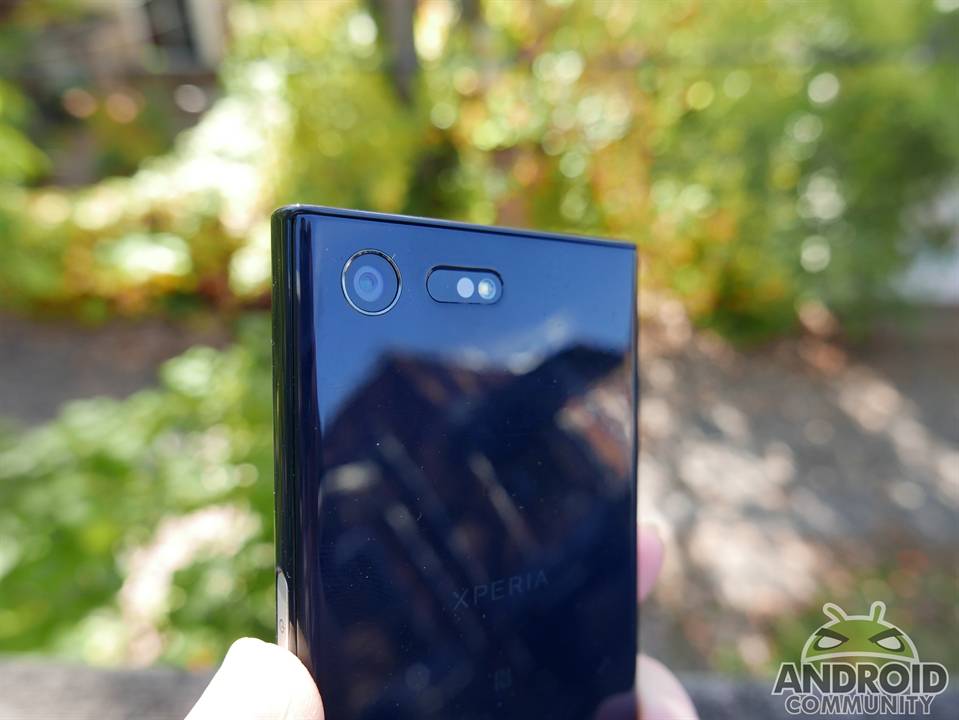 Similarities abound, too, in the battery and camera departments, with a few key points of differentiation. The X Compact's 2,700 MAH power pack offers excellent life given the small screen and very efficient hexa-core CPU design, and it's an improvement over the Z5 Compact that it replaces in terms of longevity. The device's rear camera features a – surprise, surprise – 23MP sensor, but you don't get the laser autofocus or the ability to shoot 4K video like you do with the Sony XZ. The front camera is also considerably dialed down to a still-usable 5MP (with both cameras featuring upgraded Exmore R technology to improve low-light capability).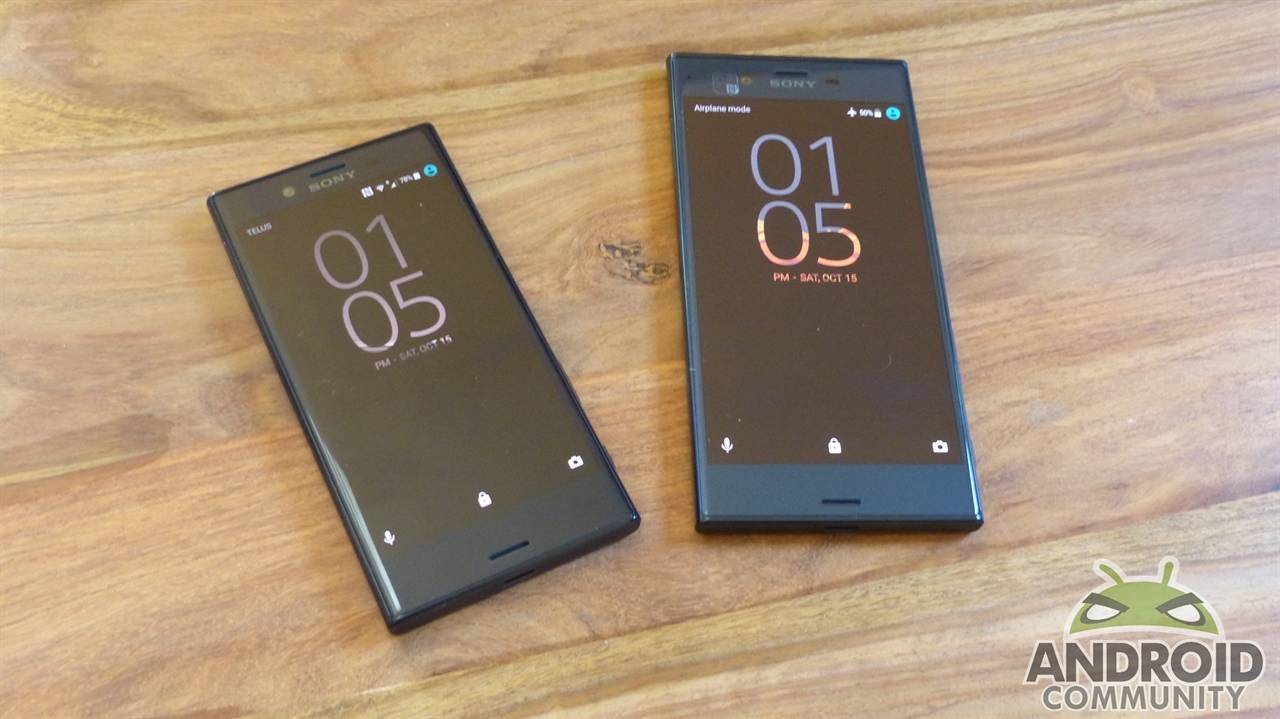 When deciding between the two devices, it seems to comes down to two main considerations: form factor and budget. The Sony Xperia XZ is offered at $699.99 unlocked, and is of course much larger than the Xperia X Compact (which retails for $479.00 unlocked). Traditionally, if want something that can fit in your pocket – and hand – with a minimum of hassle, then the Xperia X Compact would seem to be the way to go. If you'd prefer the increased performance, laser autofocus, and larger full HD screen of the XZ, then the extra $120 doesn't seem like that big of a leap to make.
Of course, things are rarely so simple. Zoom out to take a broader view of the small to 'medium' phone market and you'll quickly discover an embarrassment of riches to choose from – including last year's Sony Z5 Compact, which in many ways is the equal (and in some cases, the better with its slicker processor and waterproof casing) of the X Compact. Most competing phones also offer a performance boost over the small Xperia on top of better pricing, which means that Sony is most likely playing to the faithful with its latest iteration of the Compact.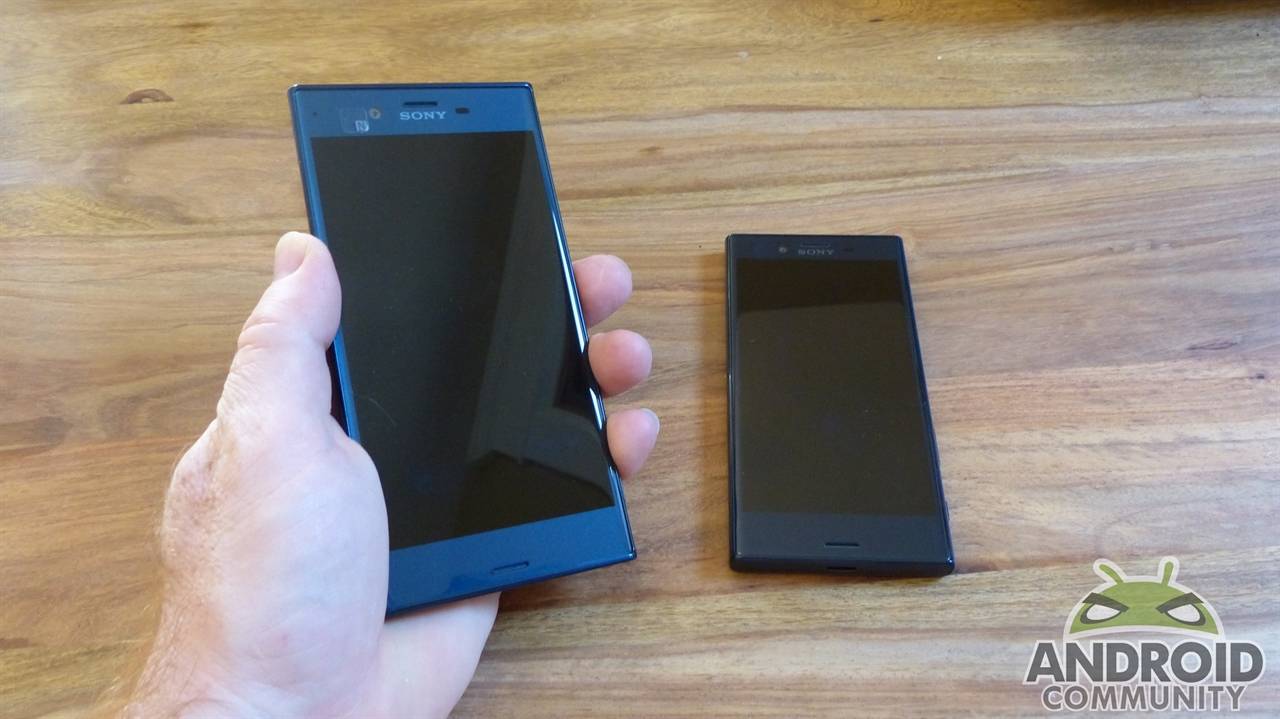 The Sony Xperia XZ is facing a somewhat similar issue with in-house competition. By choosing to bundle together so many great features that Sony has traditionally offered in one single device, the XZ puts its best foot forward – but the lack of innovation makes it an incremental improvement over the previous Xperia Z5 flagship, meaning there's not a lot to compel existing Z5 owners to trade up.
That being said, with such a strong list of features wrapped in a sleek-looking waterproof design, the Xperia XZ fares much better when positioned against rivals from Samsung (Galaxy S7), HTC (10), and now Google (Pixel). Each of these devices has their own relative strengths and weaknesses, as well as compelling pricing arguments, but it would be a mistake to count Sony out of the premium handset game thanks to package that the Xperia XZ brings to the conversation.