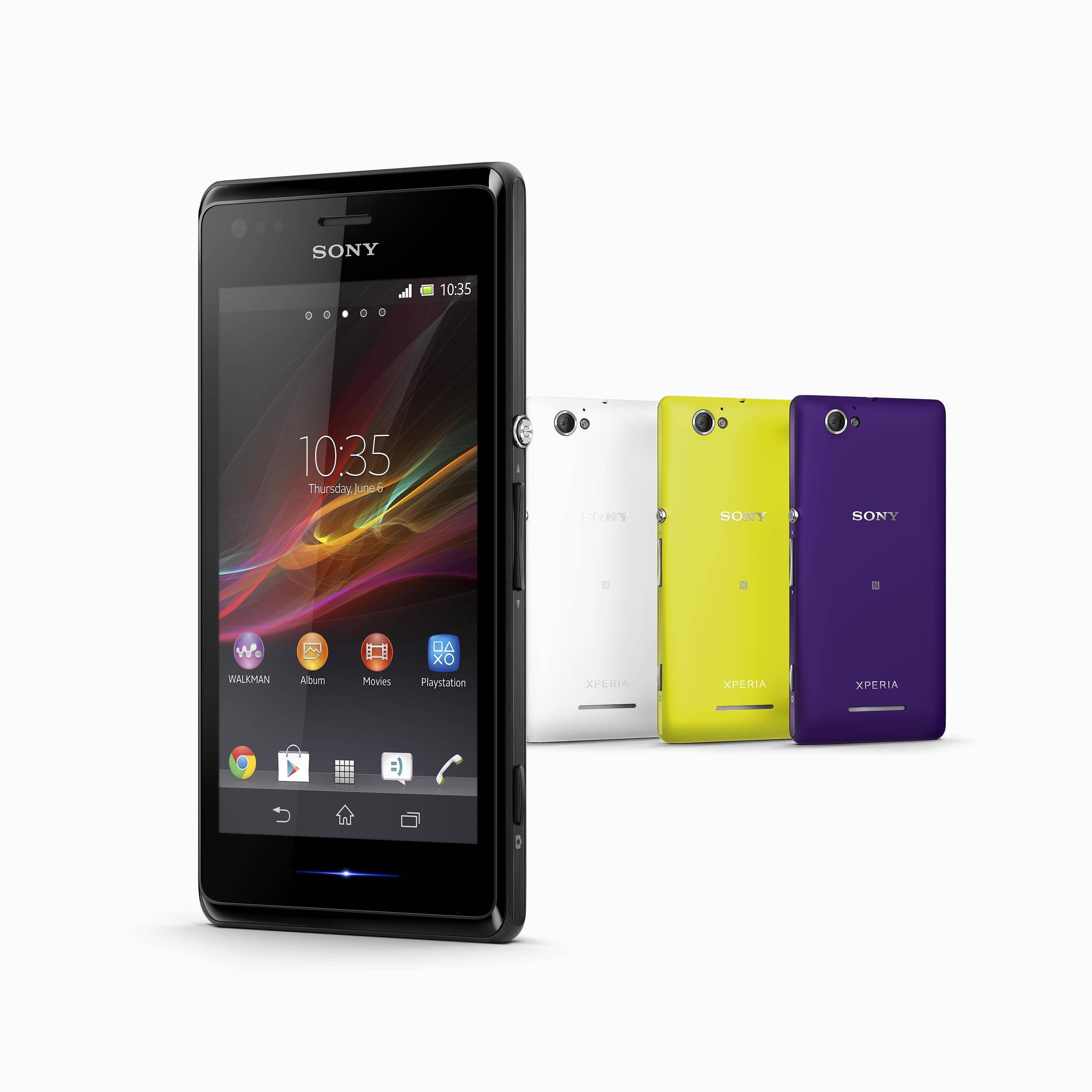 Sony has unveiled their latest Xperia branded smartphone. The new addition is the Xperia M, which will be available beginning in the third-quarter of the year and in a single-SIM and dual-SIM model. Aside from the addition of an extra SIM card slot in on of the two models — the other specs remain the same across the board and Sony appears to be pushing a few items. Some of those features include NFC as well as the Battery Stamina Mode and easy connectivity with other Sony devices.
First though, the specs. The Xperia M will arrive with a 4-inch (854 x 480) display, dual-core 1GHz processor, 1GB of RAM, 4GB of internal storage and a microSD card slot. The handset will also have connectivity in the form of quad-band GSM/EDGE, HSPA+ and WiFi. Those making the purchase can also expect to find Bluetooth 4.0, a 5 megapixel rear-facing camera and Android 4.1 Jelly Bean.
https://www.youtube.com/watch?v=x5x3aOwfYCs
The easy connectivity with other Sony devices comes by way of the one-touch functionality and will allow for image and music sharing from your handset to other Sony branded devices with NFC. Some of these include the new line of NFC-enabled BRAVIA televisions. The Xperia M will also have ANT+ wireless integration which will bring allow for connectivity with various sports related gadgets.
Of course some of the familiar Sony items will also be available. One of those will include the WALKMAN app which includes music and movies. The handset will also be compatible with the Music Unlimited service that brings access to more than 18 million tracks along with social integration and sharing. Otherwise, the Movies app has access to more than 100,000 movies and television series.
Touching back on the dual-SIM model and we learn this handset will allow the user to customize the setup for each SIM card. Basically, this means users will be able to keep work and play separate using different ringtones for each SIM. Finally, Sony has said the Xperia M will be available worldwide, however they have yet to specify which markets or any pricing.
SOURCE: Sony