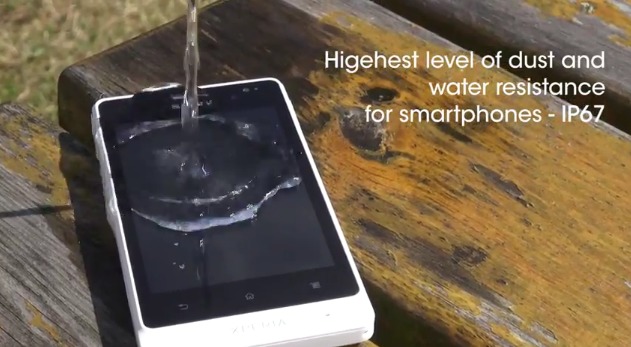 Those of you looking forward to Sony's pair of water-resistant smartphones get a bit of a treat today, as the company is showing off its new Xperia go and Xperia acro S in new videos.  For those of you who live and breathe specs, they've embedded all the relevant details for each phone in the separate videos – you don't even need any of this here boring text, just scroll down a little.
The Xperia acro S is the star of the show, since it's basically an Xperia S with added dust-proof and water-proof capabilities. From its 4.3-inch 720p screen to its 1.5Ghz dual-core processor, it's the Xperia S's tougher brother through and through. Other features include HDMI out, a 12-megapixel rear camera and 720p camera on the front, NFC, and 16GB of storage. Best of all, it'll launch with Ice Cream Sandwich.
The Xperia go (which will be called the Xperia advance when it launches in the US) is decidedly more low-end, with a 3.5-inch 480×320 screen, 1Ghz dual-core processor and a five megapixel camera. This one gets even more stringent water proof certification and 8GB of storage, but it'll have to settle for Gingerbread until Sony's promised update.Both phones are schedules to go on sale in the third quarter.
[via PocketDroid]