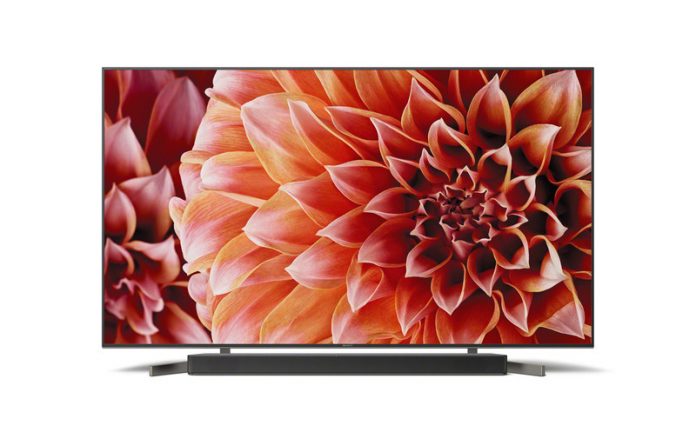 At last month's Consumer Electronics Show, Sony unveiled some of its newest and most impressive HD TVs but they did not reveal the pricing details of the X900F 4K HDR Ultra HD TVs. Now not only do they tell us we'd have to spend around $1500 – $4,000, we are also introduced to a new X850F series of 4K HDR Ultra HD TVs. Both models will soon be available for sale on authorized Sony retailers including Best Buy and Amazon.
The X900F TVs use three new technologies to bring the ultimate 4K HDR viewing experience: object-based HDR remaster, Super Bit Mapping 4K HDR and Dual database processing. It also has a unique backlighting technology that enhances both the HDR and non-HDR content that you're watching. The TVs boast of other tech that Sony brings to its TVs like X-Motion Clarity, TRILUMINOS Display, and 4K X-Reality PRO. It also has Google Assistant baked-in with the Android TV platform but it also works with both Google Home and Alexa-enabled devices like the Echo.
Meanwhile, the X850F series brings you near 4K High Dynamic Range quality because it has 4K HDR Processor X1 working with 4K X-Reality PRO even if your content is just Standard Definition or High Definition. It also has object-based Remaster technology, TRILUMINOS Display, and 4K HDR Sure Bit Mapping. It also has Google Assistant built in and you can activate it by using the mic button on your TV's remote.
Here are the prices of the different sizes of both the X900F and the X850F HD TVs:
Sony XBR-X900F 4K HDR Ultra HD TV Series Line Models
* Sony XBR-55X900F 55" class (54.6" diag) 4K HDR Ultra HD TV, $1,499.99 msrp
* Sony XBR-65X900F 65" class (64.5" diag) 4K HDR Ultra HD TV, $2,299.99 msrp
* Sony XBR-75X900F 75" class (74.5" diag) 4K HDR Ultra HD TV, $3,999.99 msrp
Sony X850F 4K HDR Ultra HD TV Series Line Models and Prices
* Sony XBR-65X850F 65" class (64.5" diag) 4K HDR Ultra HD TV, $1,999.99 msrp
* Sony XBR-75X850F 75" class (74.5" diag) 4K HDR Ultra HD TV, $3,299.99 msrp
SOURCE: Sony