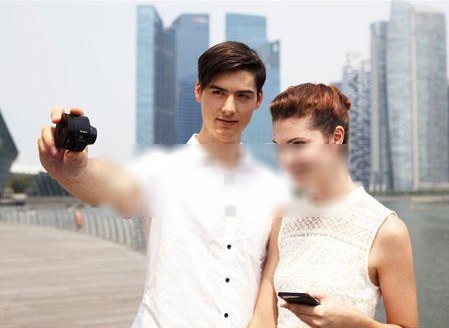 While we have seen countless leaks and details surrounding Sony's upcoming "Lens Camera" most of which were attached to a device, today a set of leaked press photos reveal you can use the camera device without a smartphone if you'd like. Making it a dedicated camera, of sorts. Previous rumors suggested a smartphone or tablet and a companion app would be required, but that doesn't appear to be the case.
If true this is actually pretty big news. Why? Because this means these are essentially a completely new type of "camera" if you can call it that. And you'll be able to snap away if you have a smartphone attached, near, or just while flying solo. Although we can't be certain until Sony reveals all the details come Wednesday the 4th.
The leaked photos courtesy of PhotoRumors shows the device being used without any smartphone or tablet attached at all. However, there's still a Sony Xperia smartphone in each frame, suggesting you still have to have a phone to control the lens camera, but we can't confirm either way. At least we know it doesn't have to be attached, and you can put the lens camera where you'd like, then wirelessly control the shot from a device. Family portraits made easy!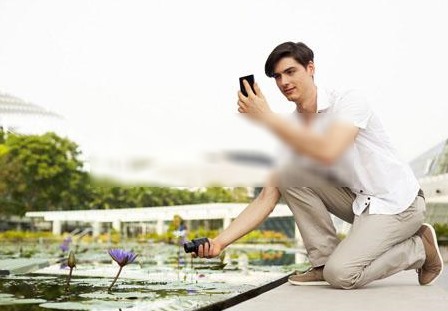 Obviously any real photographer would like to preview the shot before shooting photos, so this doesn't seem all that likely. Having the option to snap pictures without your device attached, or near, does have its perks though. We'll be sure to follow up with all the details once Sony makes it all official later this week.
VIA: SlashGear