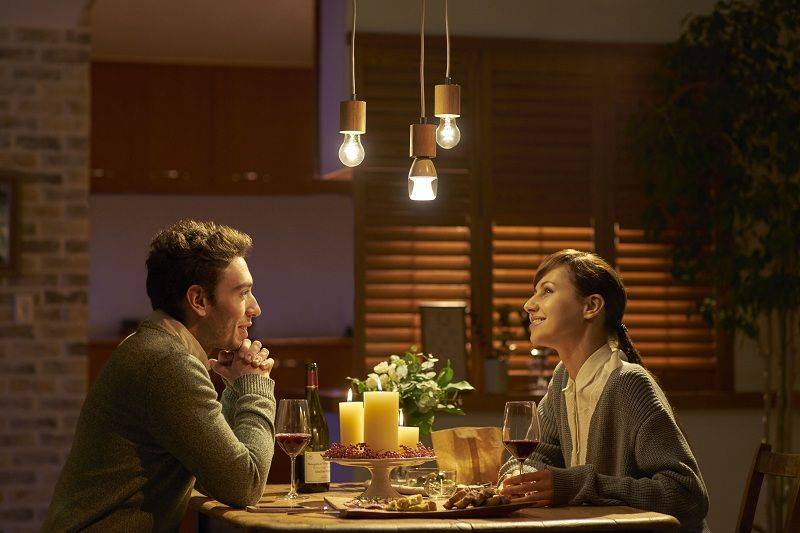 Have you ever stared at a light bulb and thought to yourself, "Wouldn't it be better if this could play music?". Or conversely, did you ever think that your Bluetooth speaker will be better if only it could give you light? Well some folks over at Sony have certainly been thinking of the same thing, as they just announced the LED Light Bulb Speaker, bringing together light and music quite naturally in one product.
It is basically a Bluetooth speaker that is screwed onto a light fitting so that you will be able to your favorite music while enjoying its 360-lumen LED light at the same time. You'll be able to control both the light and the sound through an app on your smartphone or through a remote that can be paired through NFC connectivity. Either way can control the volume of the speaker and the brightness of the bulb. The speaker comes in a compact design that doesn't sacrifice aesthetic over function.
Aside from the coolness factor, having a speaker into the bulb also means that you can play music even in areas where it would normally be difficult to place speakers in, like maybe in the bathroom or kitchen above the sink, near the dining table, etc. We're not yet sure about the sound quality that this speaker will bring, but we're pretty hopeful since it is from Sony after all.
For now, the LED Light Bulb Speaker will only be available in Japan. It will be out in the market by May 23 and will cost around $199. Hopefully, they will also be sold in other markets, as we can't wait to have a go at it, despite the quite hefty price.
VIA: The Verge