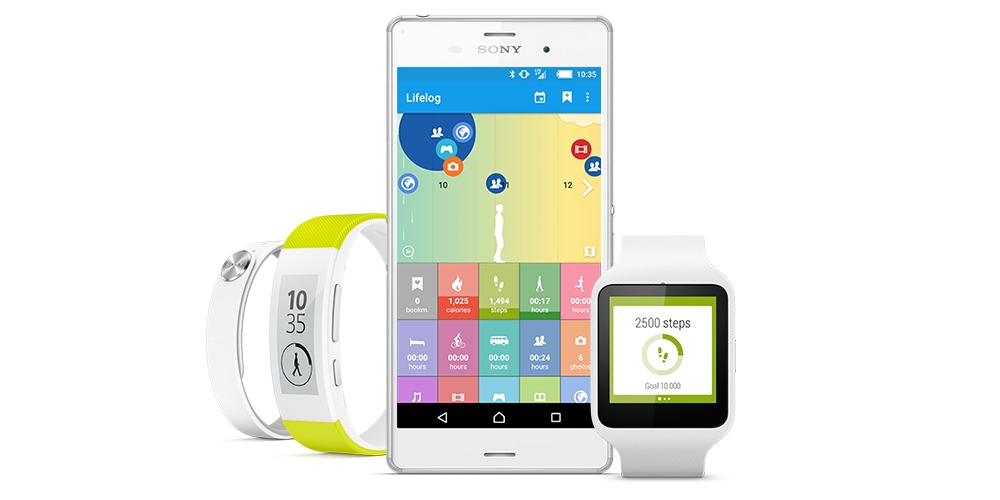 Wearables are a great way of tracking your daily activities without having to log it in a notebook, old-school style. But when you add even more "recipes" to the pot, then it will be even easier to take digital note of your fitness routines, how much calories you've consumed, how many hours you've slept, etc, particularly if you need these things for health reasons. Sony Lifelog is partnering with If This Then That (IFTTT) to create a channel specifically for owners of Sony devices.
While you can always create your own recipes on IFTTT, to have an official channel for Sony Lifelog is a different thing. It works with the Sony Lifelog ecosystem which is synced with with the Sony Xperia Z3 and upcoming Xperia smartphones, Sony fitness wearables like SmartBand and SmartBand Talk, as well as the Sony SmartWatch 3. But the Lifelog for Android is not just limited for Sony smartphones. It can actually work with other Android devices as well.
The first batch of ready-made recipes include receiving a summary of your daily activities through email, saving your recorded sleep details on a spreadsheet (because why not?), sharing with your whole Facebook network if you've reached your daily step goal, or tweet when you've already reached your daily calorie goal (to let your friends know not to offer you any more sweets). You can connect your Lifelog tracking activities to other apps like Evernote, Google Drive, social networks, and email.
You need to download the Lifelog Android app from the Google Play Store, then activate whichever IFTTT recipes you need through the app. IFTTT also has an app for Android called IF, and you can activate the Lifelog channel through there as well.
SOURCE: IFTTT