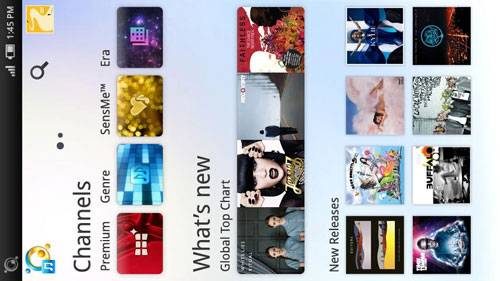 Unless you live under a rock, you know that Sony has been under siege for the last few months by hackers that gained access to the PlayStation Network. That attack took the PlayStaion Network down and the Sony music service Qriocity as well. The Qriocity network is back up now in most places and Sony has announced the launch of a new app for Android users that will get them unlimited music.
The Qriocity app is to version 1.1 right now and it has 30 days of free access to the full 7 million song database. The app is officially called the Music Unlimited app and the free month of access is for new customers only. The app is free but after those 30 days of new user service at no cost, you will need to pay to continue using the app. The basic plan offers personalized channels for different music types and the ability to hear songs from a personal library after synchronizing.
The app supports the premium plan too with all basic features and full access to the entire catalog and premium streaming channels. The app allows the sync of songs to a PC and then access to them from your phone. Other features include the related page for finding new artists. The app should work with most Android phones running Android 2.1 to 2.3.3.