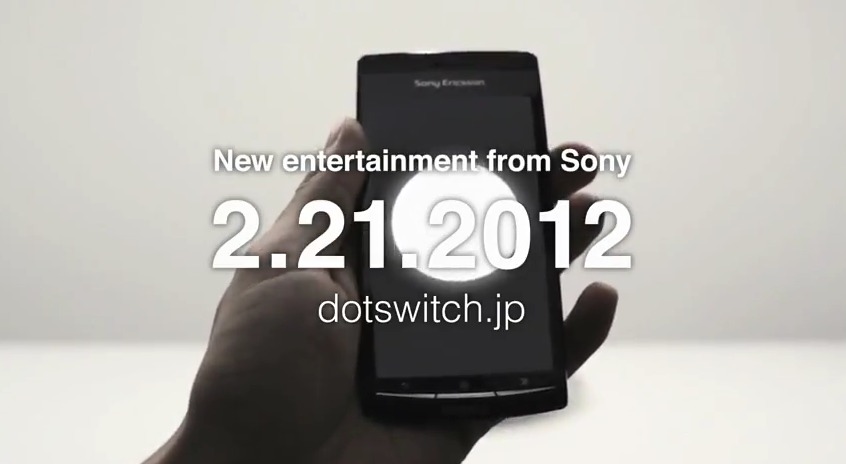 Sony Japan has recently released a teaser video showing what they are calling "Dot Switch". The video is just a simple tease and shows us what appears to be some sort of home automation application or universal remote control. It is weird, and a little confusing so hopefully we'll learn more before the unveiling in February.
The teaser video seriously doesn't reveal much other than some sort of universal infrared or other powered remote control system — being demoed on a Sony Ericsson Xperia handset shown in the image above. This appears to be a very simple application that will power on and control things like TV's, music players, an old gramophone and more but they show it off in a different light then you'd expect. Check out the video so you can be as confused as I am.
You can see they aim the Xperia handset towards each device making us believe this is a Infrared type system but it really could be anything. The user interface appears to only be a "dot" on the screen for simple on/off toggle or switching these devices on but that is about all it reveals. According to the splash at the end this "new entertainment" will be announced on February 21st — a day before the Sony PS Vita. IR isn't too popular on US handsets but many of Sony's other markets have the feature so we aren't fully sure what to expect — but will be sure to follow along for more details.
[via SlashGear]