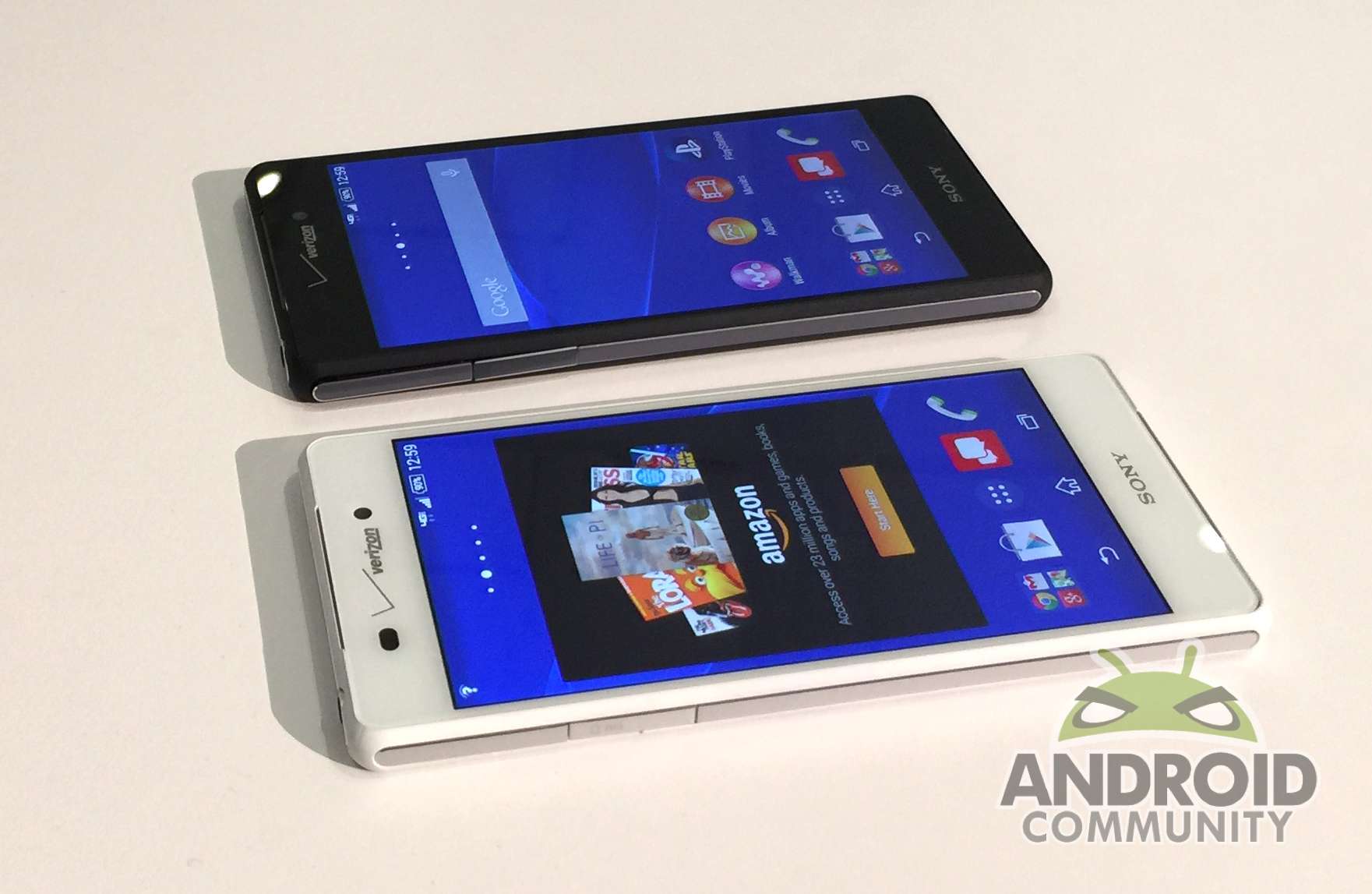 Today, Sony has offically unveiled their Xperia Z3 smartphone to the world. The natural iteration in their flagship lineup, the Xperia Z3 has at least one unique thing going for it. Sony will be bringing their handset to T-Mobile, which is something they've been doing for some time. We're used to that, but with the Xperia Z3, Sony has figured out carriers a bit better, and will truck a variant over to Verizon, too. That Verizon model will also have one unique feature the other won't.

Sony's Xperia Z3v — the Verizon model — has Qi wireless charging built in. That will make it slightly larger than the T-Mobile version, but not by much. Aside from that, the spec sheet is identical:
Display: 5.2-inch, 1080 x 1920, 442ppi
Processor: Snapdragon 801
GPU: Adreno 330
Battery: 3100 mAh
RAM: 3GB
Memory: 16 or 32GB, expandable via micro SD up to 128GB
WiFi: 802.11 a/b/g/n/ac
Bluetooth: 4.0
NFC: It's there
Camera: 20.7 MP, 1/2.3" sensor
Video: 1080p at 60fps, 720p at 120fps, HDR, 2160p at 30fps
The Xperia Z3 is also IP68 certified, making it water resistant to about one meter for 30 minutes. Great for a quick dip under water, but not one you'll take on a dive.
The Xperia Z3 will launch on October 23 via both carriers, and will likely sit right around $199 with a two-year subsidy for Verizon. The T-Mobile unlocked pricing hasn't been announced yet.