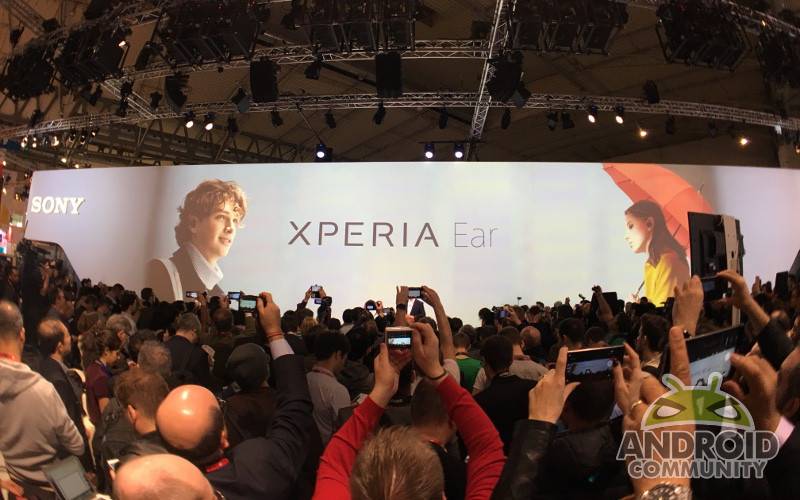 Sony is redefining the Xperia brand. Since 2008, we've known the name Xperia as a line of tablets and smartphones from Sony Mobile. This year, Sony has done a bit of rebranding by announcing the Xperia line will improve communications by offering a more intelligent products and services. There's the new Xperia X series of smartphones which will include the Xperia X, Xperia X Performance, and Xperia XA. With the new Xperia name, Sony aims to deliver new ways and expand communication experiences.
Aside from the the upcoming Xperia Z6, Sony also has the new Xperia Ear. It's a new wireless earpiece that acts like your very own personal assistant. It's like talking to Google Now, Siri, or Cortana but instead of voicing commands or asking questions to a smartphone, you can communicate directly to the earpiece that is placed on a person's ear like a Bluetooth headset.
The Sony Xperia Ear works with an Android device via Bluetooth or NFC connectivity. If not the Amazon Echo, you can "talk" to this ear device so you can do several activities such as do an internet search, make a call, dictate a message, respond to verbal commands, or navigate to a certain place or destination. Simply put, it's having a virtual assistant that takes advantage of Sony's own voice technology.
Instead of voicing out commands to a smartphone, you can freely say what you need to say to the Xperia Ear as long as you are wearing this accessory in one ear only. It won't be uncomfortable to wear as there's a soft silicone ear-bud. That means you can wear it all day and as long as there's still battery. The earpiece is also IPX2-ware certified so it's okay if it gets splashed on by water.
The Sony Xperia Ear is available in Graphite Black. Device comes in a case that also works as a charger when it comes available this Summer.