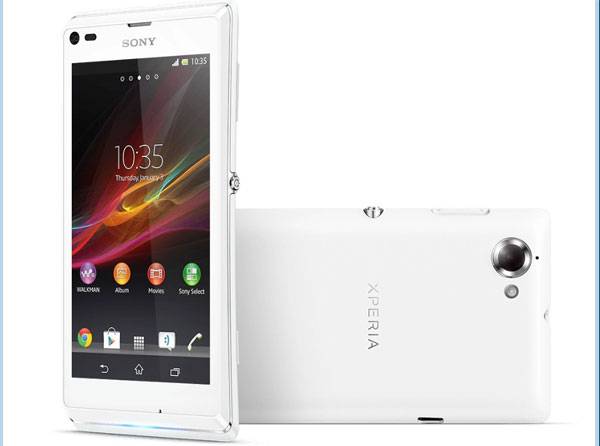 Sony has officially added a pair of new Android-powered smartphones to its Xperia smartphone line. The new smartphones include the Xperia L and the Xperia SP. The SP uses technology from the Sony Bravia TV line offering a 4.6-inch HD Reality Display promising incredibly sharp and bright images.
The SP also uses the latest Mobile Bravia Engine 2 for improved viewing experience by adjusting the image automatically. That video engine is able to adjust contrast and sharpness in real-time as well as manage the color and reduce noise. The smartphone uses a co-molded aluminum frame giving the device a seamless look.
One interesting features of the phone is a color-changing "transparent element" that has customizable illuminations that can be set to alert users of incoming calls or text messages. Those illuminations can also pulse to the beat of music played on the phone. The smartphone screen has a resolution of 720p, supports 4G LTE networks, and has integrated NFC technology. The phone has an eight-megapixel rear camera and will come in red, black, or white.
The Xperia L has an eight-megapixel rear camera and a 4.3-inch FWVGA resolution display. It also has one touch functionality using NFC technology allowing it to easily display content from the screen on your TV and share music and photos between devices. It uses a dual-core processor and has a special power saving mode to optimize battery life. This device will also come in white, red, and black versions. Both smartphones will be available globally in Q2 of 2013 at an undisclosed price.