Ok, we all want to take this report with a grain of salt. But we have to admit, some part of us is unbelievably psyched as well. It's not every day when you see a device totally destroy AnTuTu's benchmarks, even if it is just a rumored one. This device is named the Green Orange X1 Pro, and it is supposedly sporting Qualcomm's newest baby, the Snapdragon 820.
As we discussed in an earlier report, the SD820 will be bringing with it some newfangled Kryo CPU cores, 8 of them in fact, maxing out at 2.2Ghz. But it's not just pure frequency speed as well, Qualcomm boasts that this SoC will give you twice the performance and battery efficiency of anything you have seen them put out recently. So you can see the reported specs of the device that ran it below.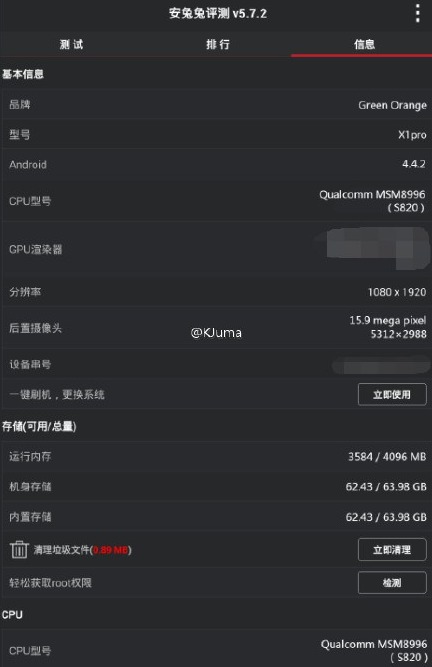 To translate that, the Green Orange X1 Pro had a Full HD (1080p) display, 4GB RAM and 64GB internal storage. It was benchmarked twice – the first time it returned with an unheard of score of 83,774, and the second time it hit 82,307.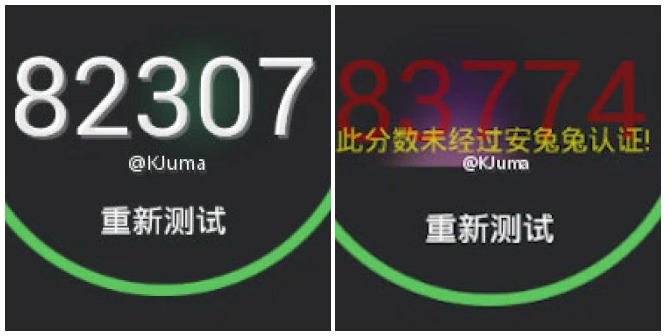 Some pundits are saying that the resolution of the display, a "mere" 1080p as compared to the 2K displays most flagships will have, may have contributed to the ultra high score. The device also ran Android 4.4.2 Kitkat as its OS. Be that as it may, you are probably wondering how it hit that ridiculous score. Well, add us to the list of those who are wondering. There should be more SD820 information coming out soon.
VIA: Phone Arena