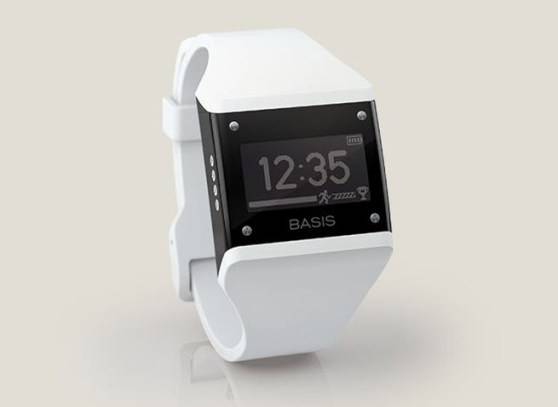 Fitness tracker Basis is said to be shopping themselves around for an acquisition, with Google and Apple in the mix. Also interested are Samsung and Microsoft, according to the report. The going price? Less than $100 million, which is a lot less than other recent acquisitions we've heard about.

Basis is a mix of things, but is more accurately described as a fitness tracker. When SlashGear had their hands-on with the wearable, they found it had an accelerometer, Galvanic Skin Response sensors that track perspiration and body temperature, and a device which monitors ambient temperature. There is also a website that keeps track of your activity and such, giving context to your activity — a huge deal when it comes to fitness monitoring.
Perhaps a touch cruder than the competition, Basis does provide a good (wait for it…) basis for a company looking to realize their wearable ambitions. Google and Apple are both said to be working on a wearable of some sort, with Samsung already having a smartwatch in the Galaxy Gear. Microsoft, who now owns Nokia's hardware division, may be looking to provide structure to a defunct Nokia wearable.
If Basis is shopping themselves around, our money is on Google. Apple prefers to snatch up smaller companies on the precipice of great things, and Samsung likes to go it alone more often than not. Microsoft is in play, but it may not be the right time to be adding wood to the fire. Google has a history of taking successful ventures and branding them as their own, and with all Basis brings to the table, this makes a lot of sense — especially when you consider there is already an Android app for it.
VIA: CNET