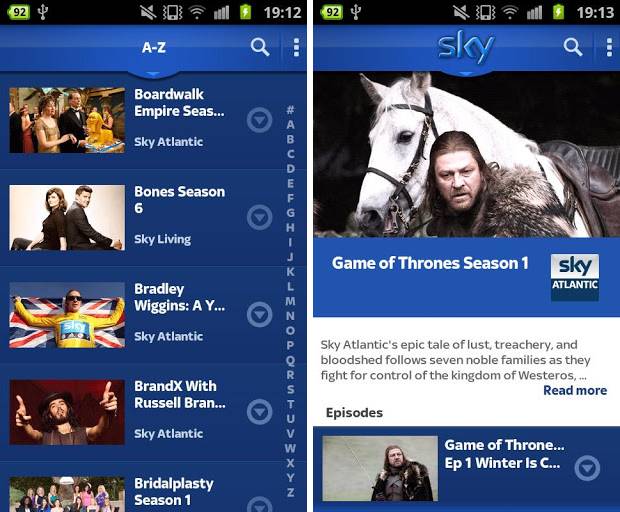 Sky Go, the satellite entertainment company's Android app for streaming sports, movies, and shows, has been expanded to fourteen new devices, with new phones and tablets adding support for the service. HTC, Google, Samsung, Sony, and LG models have all been brought into the Sky Go fold, along with Android 4.1 and 4.2 Jelly Bean OS support.
From HTC's stable, the Desire X, One X, One XL, One S, and One V will all now play nicely with Sky Go; Samsung's Galaxy S3 LTE, Galaxy S3 Mini, Galaxy Ace 2, and Galaxy Note 2 are also supported. Google's Nexus 4 and Nexus 7 can run the app now too.
Sony's Xperia S and Xperia T as well as LG's 4X HD round out the freshly supported devices. Previously, only a select range of HTC and Samsung models played nicely, though Sky claims 2.8m unique users accessed Sky Go in the last quarter alone.
Currently, various live and on-demand sports, news, movies, and third-party content is available to mobile users, as well as select Sky Atlantic content.
You can download Sky Go from the Play store, but you'll need a Sky TV subscription to actually use the app. Each household can have two devices registered to the service at any one time.