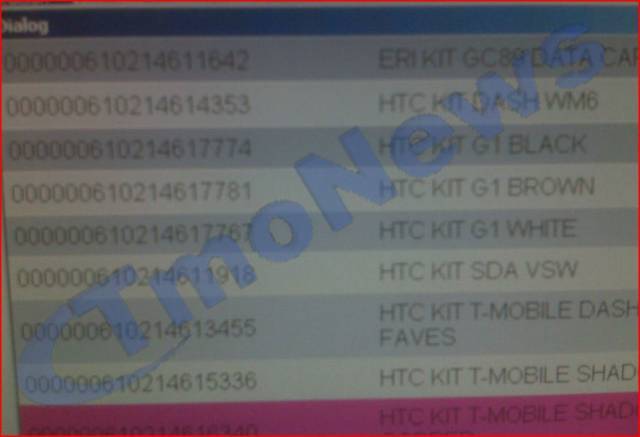 With all of the leaks and tidbits coming out about Android and the "Dream" phone, it's enough to make anyone's head spin! But if you're looking for more solid evidence that this new mobile operating system is truly coming soon, check out the screenshot below of SKU codes.
This confirms not only that the first phone (ever!) to have Android is coming out soon. It also confirms that the phone will be available in three colors: black, brown and white. Okay, so that's not so exciting, but what is exciting is that the G1 will be released super soon.
You may notice the highly anticipated Android phone is dubbed the G1 in the SKUs, however the FCC documents call it the Dream. It's hard to say why the double monikers keep persisting, but one thing is for certain: all will be revealed very soon.
[via TmoNews]