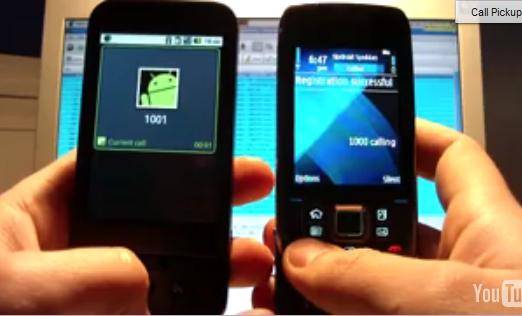 While there's already a Skype client available in the Android Market, it's doesn't offer true VoIP: instead of using WiFi, it relies on your minutes and data plan.  If you want VoIP over WiFi, you may have to wait until the Sipdroid project reaches fruition.
Sipdroid uses a WiFi connection to make VoIP calls between devices – in the video below, the second phone (non-Android) is called from Sipdroid running on the G1.  According to the comments at YouTube, Sipdroid is on target for a May release; dates aren't certain, as while the project started out open-source it's now been moved to closed development.
While that's all very exciting, we've a feeling Sipdroid will fall victim to the same distribution agreement terms & conditions as tethering apps have.  Just as Google pulled tethering software from the Android Market because it contravenes T-Mobile's ToS, most carriers also have non-VoIP clauses in their contracts.  That could be enough reason for Google to block Sipdroid.
[youtube]http://www.youtube.com/watch?v=b5Igo7brlRo[/youtube]
[via Phandroid; thanks Nikotttin!]