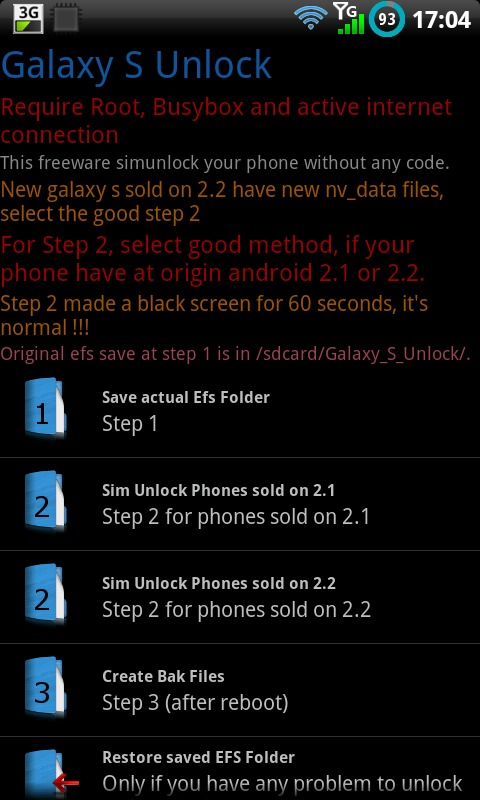 Unlocking is a process wanted by many and dreaded by most. Luckily we have helroz, from XDA, who has developed an application that will unlock your device for you in just a few easy steps that do not require extensive coding.
The application will work with Galaxy S devices that shipped with Android 2.1 and has been throughly tested and confirmed working with these phones.
In order to run the app, you will need to be both rooted with BusyBox and have an active internet connection. The process is simple, you just follow the 3 step process and watch as the phone will automatically unlock itself.
If you would like detailed instructions as well as support check out the XDA Application Thread.
[Via XDA]