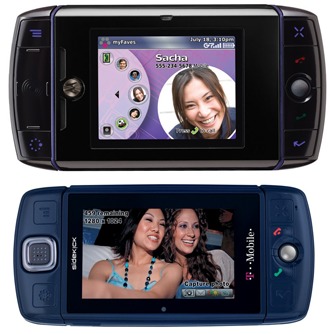 Yes you read the title right, more details on T-Mobile's "Project Emerald" are starting to leak. Although, none of the recent information has been confirmed by T-Mobile, this bit of information comes from a few very reliable sources. Tmonews (which is usually dead on regarding T-Mobile stories) and Phonedog are reporting that the device that's going to head project emerald is the "Sidekick Twist".
Looks like T-Mobile is not done with the Sidekick branding. HTC will be the manufacturer of this device, and it will be another Android 2.1 phone. It will have a 1 GHz processor, a front facing camera and a 4.3 -inch Super AMOLED screen. The goodies don't stop there though, this handset will also have 16GB of onboard storage. That's right folks, not a preinstalled SDcard, built in storage like the Incredible.
There is currently no information regarding pricing, this phone is expected to release in the summer. We will stay on top of this story and let you know when more information is leaked out. This is shaping up to be a good for T-Mobile and it's about time they stepped it up.