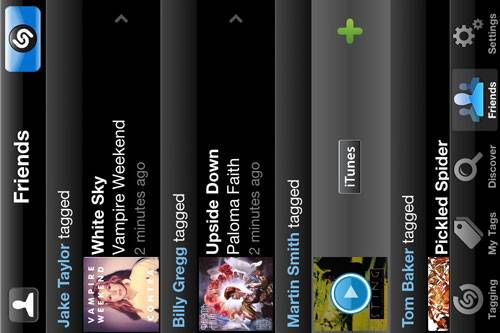 The music discovery app Shazam has announced that it will be getting a new Android feature in the coming weeks. The new feature is called Shazam Friends and it is a new way to let the app users find new music using their Facebook friends.
If you have friends on your Facebook page as if I do that post music constantly this app will let you keep up with what they are playing and posting. The app will track all music files tagged on Facebook and creates a continuously updated list of the songs for you to check out.
The feed is in real time so as soon as a friend posts a cool new song you will know about it. The Friends tab on the app when it lands will let you brows all the tags from friends, watch videos, read reviews, and access artist info. You can see all tags from one specific friend and add tags to a friend's history and playlist. If you like the track you can purchase it. You can also use streaming service to play the songs. The last new feature for Shazam that we talked about was Spotify.