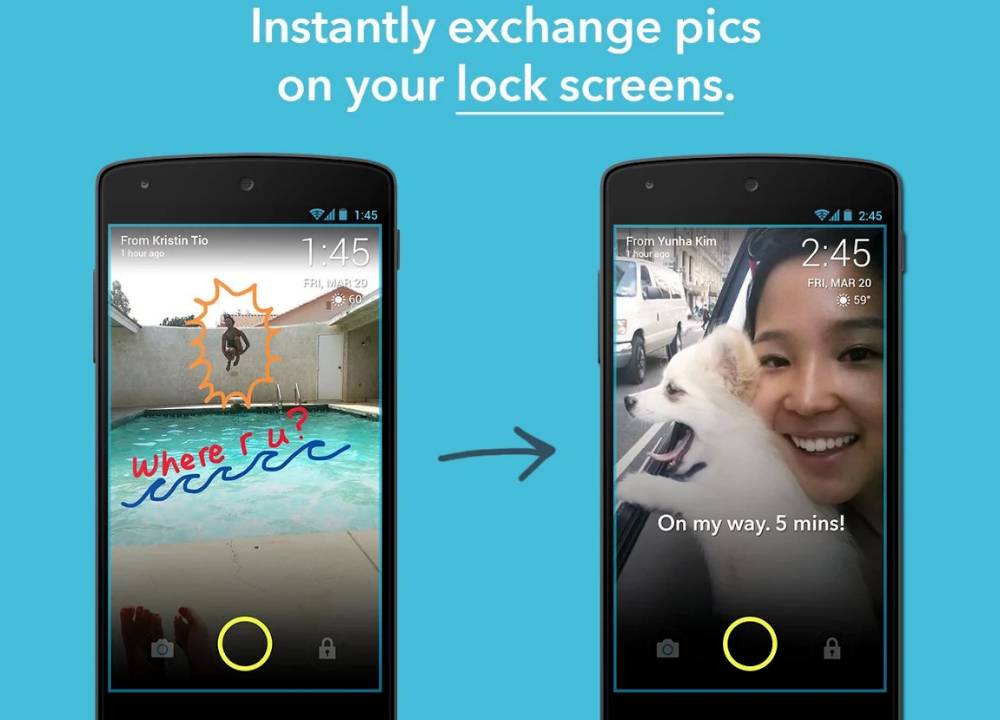 You've had the ability to open your camera from your locked screen and take pictures, but when you need to send the photos to a friend, you still need to unlock your device, open an app before you can send it to your friend. But a new app will now allow you to send photos even when your screen is locked and even if your friend's phone is locked as well.
ScreenPop Lockscreen Messenger is brought to you by the same developers of Locket, which was named by Google as one of the best apps of 2014. This time around, they're bringing another locked screen app which will allow you to send photos to whoever you want (well, if they have an Android phone of course) without having to open the phone or any messaging app. You can even add a message, doodle, captions, emojis to the images before you send them.
And when your friend looks at their phone, even if they're on locked screen mode, they'll be able to see the picture you've sent, of course provided they've installed ScreenPop as well. They can either like the picture, respond to your message, or just swipe open their device. Having ScreenPop also means that you will not miss any important picture being sent to you. And you will save precious seconds of unlocking and opening apps, if time is of the essence at that moment.
You can download ScreenPop Lockscreen Messenger from the Google Play Store. The best thing is that it's absolutely free and has no in-app purchases needed.