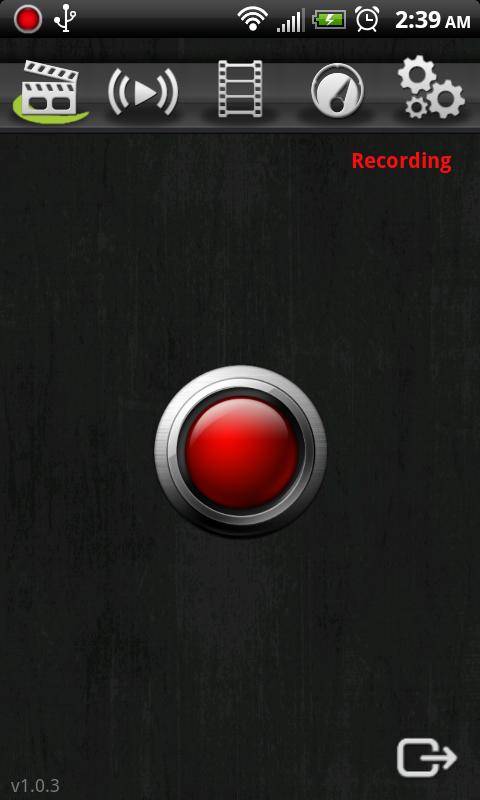 Today I found a new application for Android that looked pretty awesome, it's called Screen Cast. This is a screen capture and screen recording application for Android smartphones and tablets. Obviously something like this will require root access, but that is to be expected. In the market now by Media Solutions they have both a free version to test the app and try all of the features, as well as a paid version for $2.99 for those wanting to record for a bit longer.
Again Screencast requires root access but for those that have it the app works great. Screen cast records your phone screen at high frame rates into a high quality MPEG4 video. This program includes a gallery to view, play, rename, delete and even share your recorded videos from within the same user interface. It comes with tons of different options and settings as shown in the image above. We've got a little hands-on demo below for everyone to actually see it working live while I do plenty of multi-tasking.
Screencast screen record demo video

In my video above I used high resolution, 25 FPS, and auto orientation setting on a Sensation 4G with a 960×540 display. It looks pretty good and playback on PC and phone is actually quite decent, so far I really like this app. You'll notice the occasional graphics glitch but it rarely happens and most of the video was smooth, fluent and captured with ease. Even gaming while recording was smooth and stable, but not every time.
Screencast offers tons of different settings and options to fit most users needs. You can change the video resolution, video orientation (or leave on auto), frames per second, filename, animations and UI and you can even make the Screencast app user interface transparent if needed. According to the developers they are also currently planning to offer live streaming of your video in an upcoming release but that is still under development. Now if it would record audio at the same time that would be awesome. I could see that being highly functional for my app reviews such as this one.
Overall the app is worth the price if you find it useful. I did have the occasional glitch that hopefully can be worked out but it otherwise worked perfect. Head over to the market and try out the features with the free version or go wild and record as much as you'd like by getting the full version for $2.99 available in the Android market.