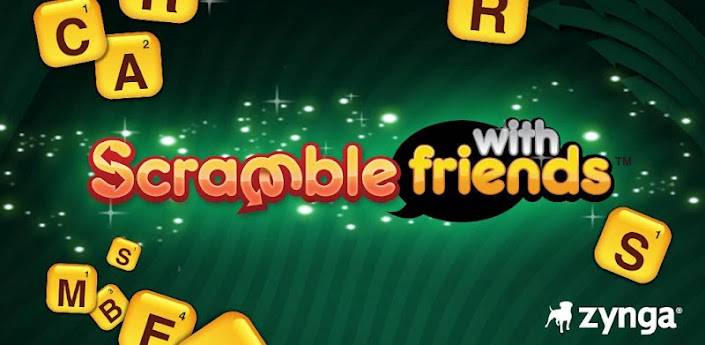 The extremely popular game Words with Friends has finally received some competition, even if it's from the same company. Zynga, the company behind Words with Friends, Zynga Poker and more has just released their latest hit and word sensation Scramble with Friends to the Google Play Store here in the US. Get it now and enjoy your new addiction.
This is Zynga's next big game. Instead of seeing people play WWF everywhere you'll see Scramble players instead. I gave it a quick try and at first glance is extremely awesome, although I'm getting my butt kicked. Scramble is similar to Words with Friends although you have a two minute time limit to find as many words as possible from a wall of random tiles. You can challenge friends on Android or iOS in 3, two-minute rounds of Scramble and use coins for additional help or to shuffle the board if you get stumped.
Each game requires coins and you only get so many, then have to wait 20 minutes for more. I'd rather just pay $0.99 for the game than wait 20 minutes to enjoy more gameplay. Hopefully they change this system as I see the coin system as the only thing that will hold this excellent and addicting game back.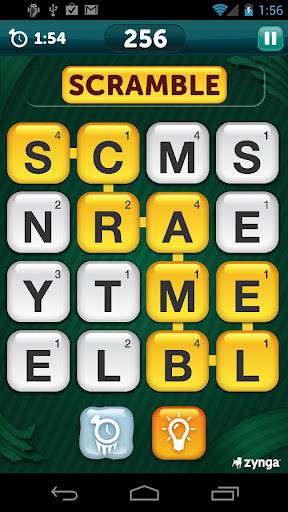 The rule are simple. Slide your finger on letters to make as many words as possible — in 2 minutes. The only rule is each letter must touch the one before it, no skipping obviously. The coins can give you power-ups and special advantages to help your game, just don't spend them all in one place.
Get ready to enjoy the latest crave in the world of word games, now available in the US and other areas for Android. Hit the link below and enjoy!