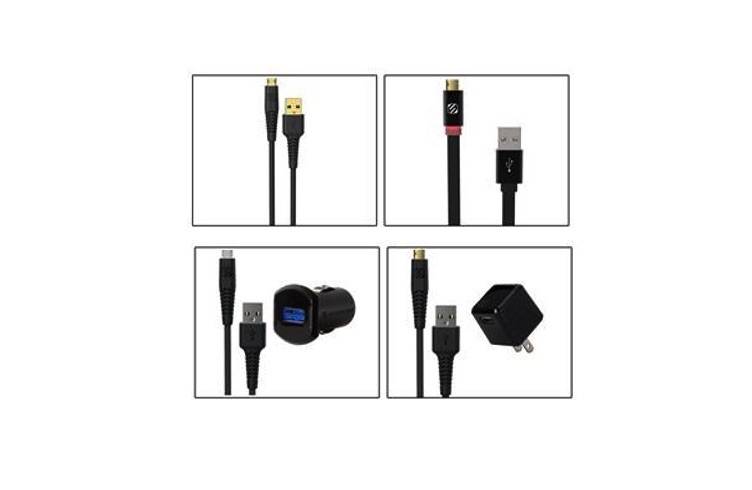 If you're not familiar with the name Scosche, let us refresh your memory with these two products: goBAT 6000 Rugged Portable Backup Battery and the BoomBottle+ Bluetooth speaker. The two are just some of the products the company unveiled last year that can significantly improve one's mobile life. The brand just introduced new EXTIP products that include reversible Micro USB Charge and Sync Solutions. The cables are ideal to use with the new Galaxy S7 and S7 edge. What's good about the cables is that you can insert them in any way since there are reversible.
SCOSCHE is promising superior quality for the consumers especially those who've been waiting to get their hands on the new Samsung Galaxy S7 and S7 Edge. The cables from the EZTIP line are known as the SyncAble HD, FlatOut LED Micro, ReVolt HD Kit, and the StrikeBase HD Kit. The SyncAble HD comes with a large gauge that boasts of a higher current for faster charging. It's ready for heavy duty cable use for only $19.99 and $24.99 for the 4-feet and 10-feet cable length SyncAble HD.
FlatOut LED Micro features an integrated LED indicator so you can easily know the status of the battery. It features an EZTIP Reversible Micro USB connector and an attractive slim barrel design. Available in different lengths: 10-inch, 3-feet, and 6-feet ($12.99, $17.99, $19.99).

On the other hand, there's also the ReVolt HD Kit that is said to be the most powerful and the smallest car charger today. It comes with 12 watts of power that can give extra juice to the new Galaxy S7 or S7 edge phone. Price tag reads $24.99. Last but not the least, the StrikeBase HD Kit adds the SCOSCHE's superCUBE technology and the reversible micro USB charge and sync solution. It's smaller but really powerful and worth the $29.99 cost.