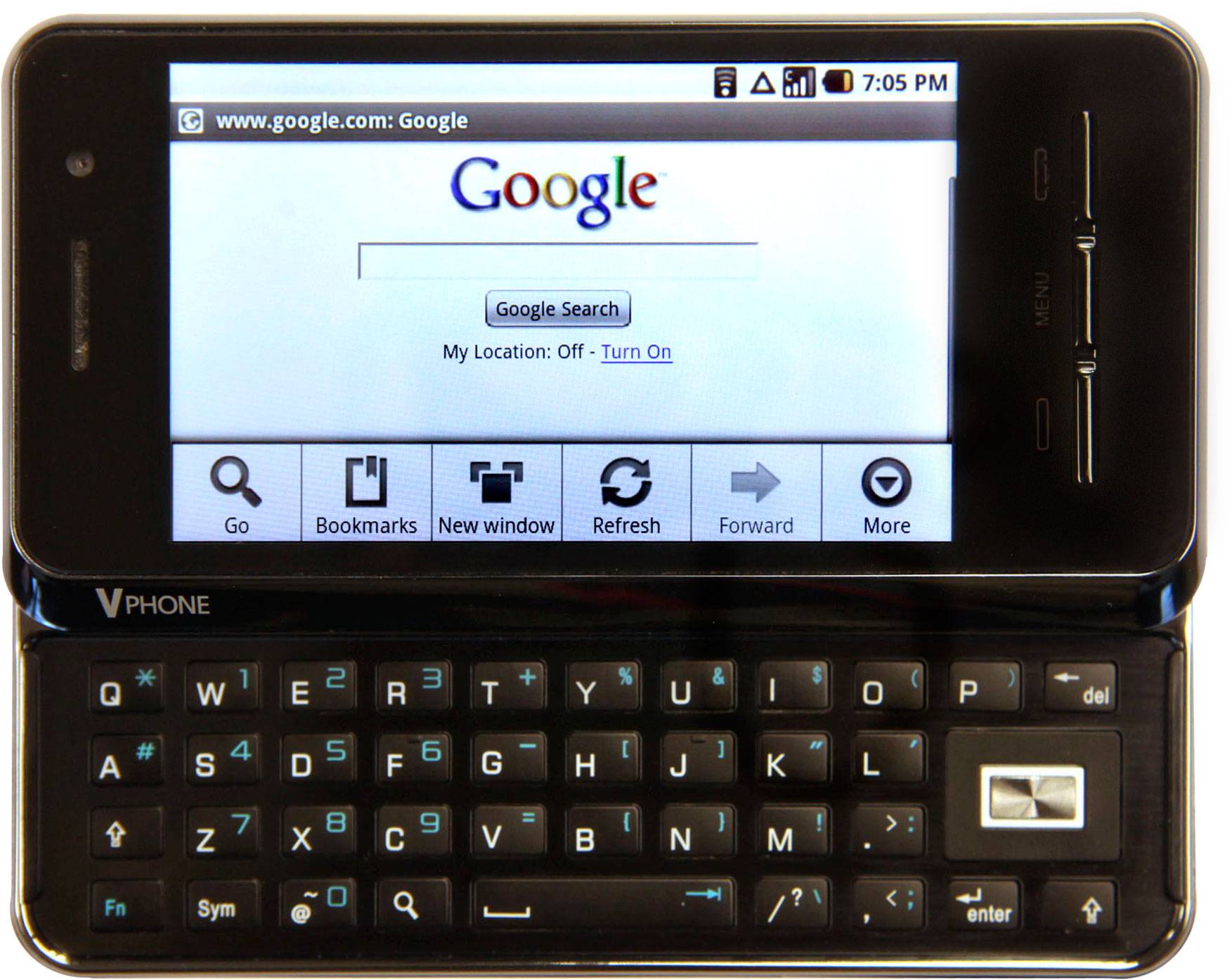 Some of you might remember the Saygus VPhone V1 smartphone that showed up on this site last Thursday, after clearing out from the FCC. If you remember, the pictures that the FCC had of that phone were a lot less than spectacular. This time is different, Saygus came up with some better looking images.
That's right folks, these images are of the same model of that one we saw last November 5th on this site. You can see how the VPhone V1 looks way better on these new images, everything looks more detailed, shinier. The images from the FCC prompted one of our forum members (m4nic3) to say: "It looks like a VCR".
Anyway, it will be interesting to see how the first Verizon Open Development device looks like when it arrives to the general public. Something that I'm not sure of – since I am a newcomer to the Android platform – is if this V1 smartphone mimics HTC's Sense interface a little. And for that, I quote our good friend Chris from SlashGear:
The semi-circular pad at the bottom of the homescreen, with a Phone button flanked by menu and widget-shortcut keys, has only been seen on HTC devices before now, such as the HTC Hero.
So there you have it folks, if the rumors on this phone are correct, it will arrive early in 2010. Now, go on and check below for some more images of the V1. And don't forget to sound off in the comments area with your thoughts.
[Via SlashGear]